Limitless 4.0 - MagSafe® Compatible Jungle Teal Phone Case
Limitless 4.0
-
MagSafe® Compatible Jungle Teal Phone Case
Absolute maximum protection and full compatibility with all MagSafe® compatible accessories and chargers
Learn More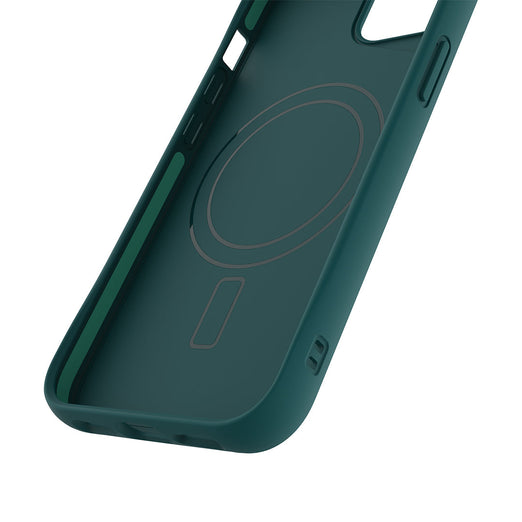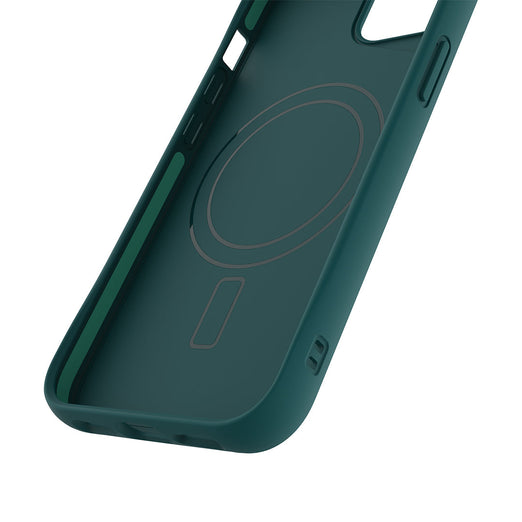 MagSafe® Compatible Card Wallet 2.0
+$63.90 $71.00 +$71.00

MagSafe® Compatible Car Vent Mount
+$56.70 $63.00 +$63.00
MagSafe® Compatible Phone Ring and Stand
+$40.00

Matte Black MagSafe® Compatible Charger
+$47.60 $56.00 +$56.00

USB C to Lightning Cable
From $22.80 $24.00 From $24.00 $40.00

Aramid Fibre AirPods Pro Case
+$71.00

MagSafe® Compatible Black Flip Wallet with Stand
From $40.00 $79.00

MagSafe® Compatible Suction Mount
+$56.70 $63.00 +$63.00
Black & Blue Wrist Strap
+$9.10 $13.00 +$13.00

MagSafe® Compatible Charger Stand
+$40.80 $48.00 +$48.00

USB A to Lightning Cable
From $15.20 $16.00 From $16.00 $56.00

Black Phone Sling
+$40.00
Aramid Fibre Charging Station with MagSafe®
+$255.00

USB C to USB C Cable
From $30.40 $32.00 From $32.00 $48.00

Tonal Grey Wrist Strap
+$9.10 $13.00 +$13.00
Aramid Fibre Charging Pad with MagSafe®
+$145.00

USB A to USB C Cable
From $27.55 $29.00 From $29.00 $48.00
USB C Power Adaptor
From $24.30 $27.00 From $27.00 $40.00

Black & White Wrist Strap
+$9.10 $13.00 +$13.00

Green Phone Sling
+$40.00

Purple Phone Sling
+$40.00
Orange & White Wrist Strap
+$9.10 $13.00 +$13.00

IntraLock® Universal Mount with Strap
+$38.40 $48.00 +$48.00
Leather Apple Watch Strap
From $19.00 $63.00
Water Resistant Apple Watch Strap
From $79.00
Hybrid Glass Screen Protector (2 Pack)
From $13.50 $15.00 From $15.00 $40.00
Tempered Glass Screen Protector (2 Pack)
From $14.40 $16.00 From $16.00 $32.00
Designed from the ground-up to be fully compatible with the world of MagSafe®
Ultra-protective with AiroShock™ impact absorbing technology
Connects with a growing ecosystem of Mous MagSafe® compatible accessories
Our thinnest Limitless case ever, for minimal bulk in maximum style
Compatibility

Made for use with the iPhone 13.

Designed for use with all Mous, Apple and third party MagSafe compatible products.

Compatible with MagSafe Charger; may not be compatible with all third-party wireless chargers.

Certifications

All our products are ROHS and REACH certified.

ROHS certified - restricts the use of specific hazardous materials found in electrical and electronic products

REACH certified - addresses the production and use of chemical substances, and their potential impacts on both human health and the environment

Measurements and Weight

iPhone 13:
Length: 151.5mm
Width: 77.3mm
Height:12.2mm
Weight: 34-36g

Materials

Lined with AiroShock™.
Designed with an N45 magnet array.
Built with polycarbonate and TPU.
Fabric backplate

Warranty

Limited lifetime warranty
Will your Limitless 4.0 cases work with Limitless 3.0 or Limitless 2.0 accessories?

Unfortunately not! Our Limitless 4.0 cases are designed with a MagSafe® compatible magnetic array, whereas our Limitless 3.0 cases are designed with our own AutoAlign+™ magnetic array. We have our own MagSafe® Compatible Card Wallet which will work with your Limitless 4.0 case, a range of MagSafe® Compatible Charger Stands and plenty more accessories coming in the near future!

Does this case work with third-party MagSafe® accessories?

You can use this case with Mous MagSafe® compatible accessories and Apple MagSafe® accessories. Any well made and properly designed third-party MagSafe® compatible accessories should also work perfectly with this case.

What's the difference between Limitless 3.0 and Limitless 4.0?

Our Limitless 3.0 cases are designed to work with our own AutoAlign+™ ecosystem of accessories, whereas our Limitless 4.0 cases are designed to work with our MagSafe® compatible accessories and Apple's MagSafe® accessories. Limitless 4.0 is slightly thinner than Limitless 3.0 in order to facilitate the magnetic connection between the iPhone and the accessory but the effect on protectivity is insignificant.
What's great about it
Extreme drop protection

Experience ultimate protection from drops and shocks with Limitless 4.0. We've designed it with AiroShock® technology, ultra-rigid materials and raised edges around the sides and camera to fully protect your phone.

Full MagSafe® compatibility

This case is specifically designed for full MagSafe® compatibility, so you can enjoy optimised charging and seamless integration with a wide range of MagSafe chargers and accessories.

Designed to last

Enjoy peace of mind with Limitless 4.0's robust construction. The high-quality, durable materials used in our production process mean your case is designed to last as long as your phone does.

Considered style

Find a case that perfectly complements your style with our range of beautiful backplates and high-quality materials, all in an impressively slim profile.
From the Mous community
#mouscase