MagSafe® Compatible Black Flip Wallet
MagSafe® Compatible Black Flip Wallet
A secure and magnetically detachable MagSafe® compatible flip wallet with four card slots and a cash compartment
Learn More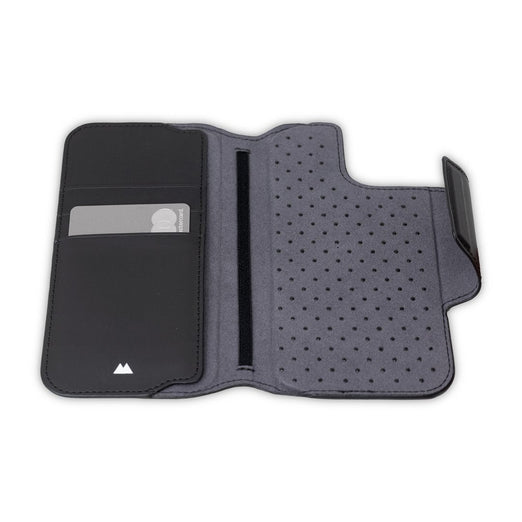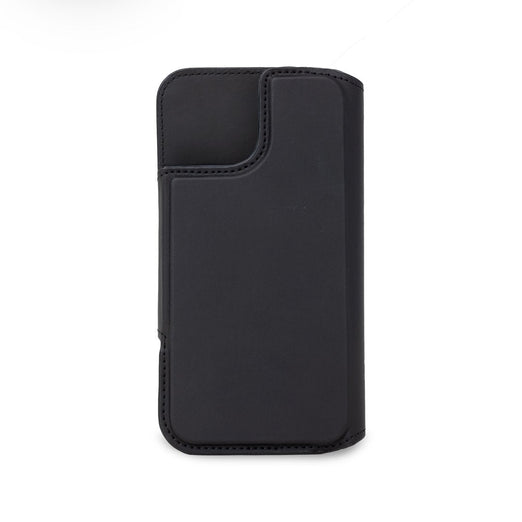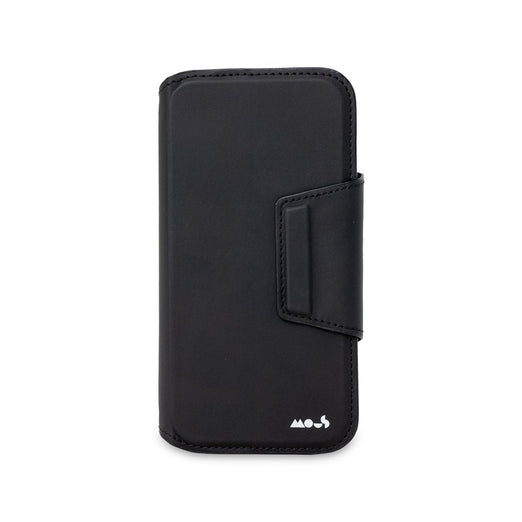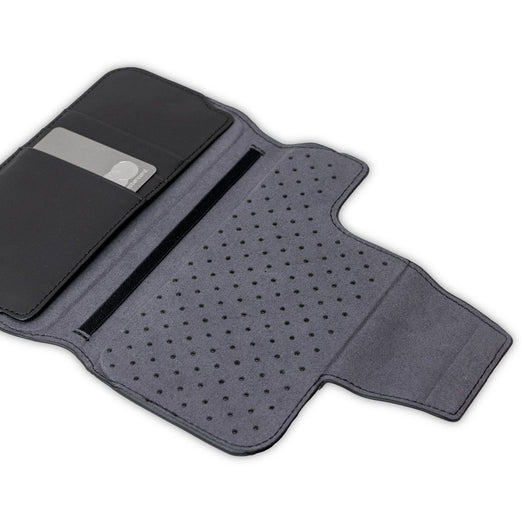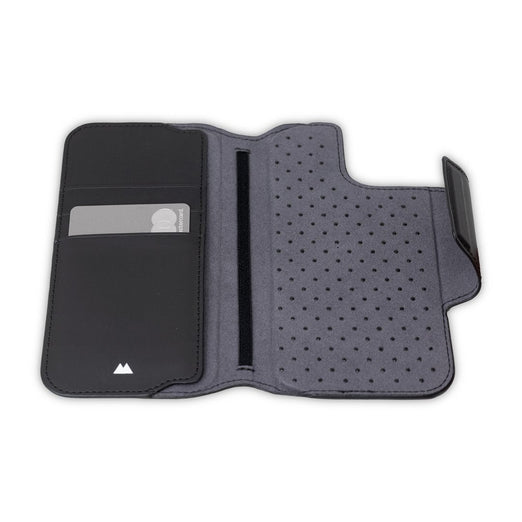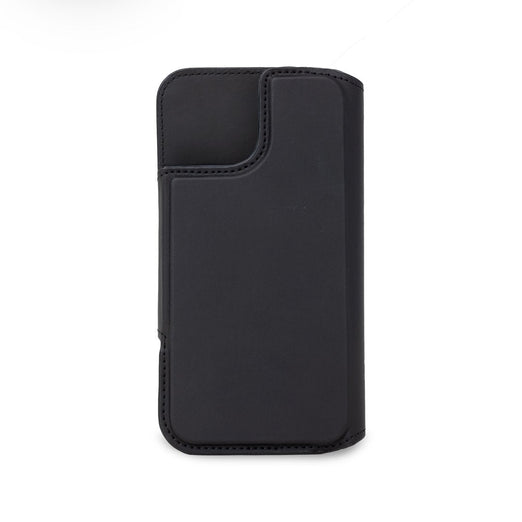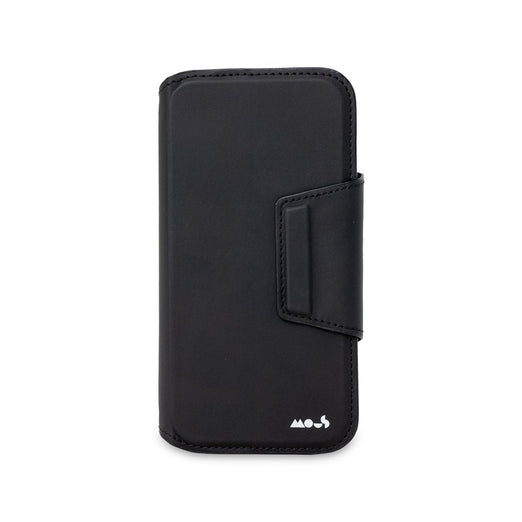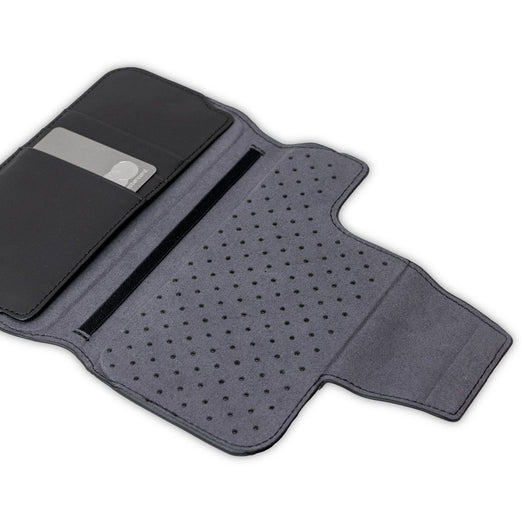 Variant
Simply a magnetic connection to easily slip the flip wallet on and off so you can swap between accessories, chargers and aesthetics
Four card slots and a hidden cash compartment to keep all your essentials in one place
A dual magnetic latch ensures a snug fit no matter how much you're carrying
Compatibility

Available for iPhone 13, iPhone 13 Pro and iPhone 13 Pro Max.

Designed for use with Mous MagSafe® compatible cases, Infinity and Limitless 4.0.

Compatible with but not optimised for naked iPhone 13 and other MagSafe® compatible cases.

Certifications

All our products are ROHS and REACH certified.

ROHS certified - restricts the use of specific hazardous materials found in electrical and electronic products.

REACH certified - addresses the production and use of chemical substances, and their potential impacts on both human health and the environment.

Measurements and Weights

Materials

Crafted with a PU-coated polyester textile exterior, microfibre inner and silicone dots to aid grip against the phone case.
Will my MagSafe® Compatible Flip Wallet work with my Limitless 3.0 phone case?

Unfortunately not. Our MagSafe® compatible and Limitless 3.0 magnetic arrays are designed differently so MagSafe® compatible accessories will not work with your Limitless 3.0 phone case. Don't worry though, we do have flip wallets available specifically for Limitless 3.0 cases.

Can I wirelessly charge my phone with my MagSafe® Compatible Flip Wallet attached?

For the most efficient wireless charge, we recommend removing your flip wallet before placing your phone on your MagSafe® compatible charger. That's why we opted for a secure magnetic attachment - it won't slip off but you can detach and reattach your flip wallet really easily.
Every day is different - keep your phone flexible
Scratch protection

Secure Card Storage
Fully MagSafe® Compatible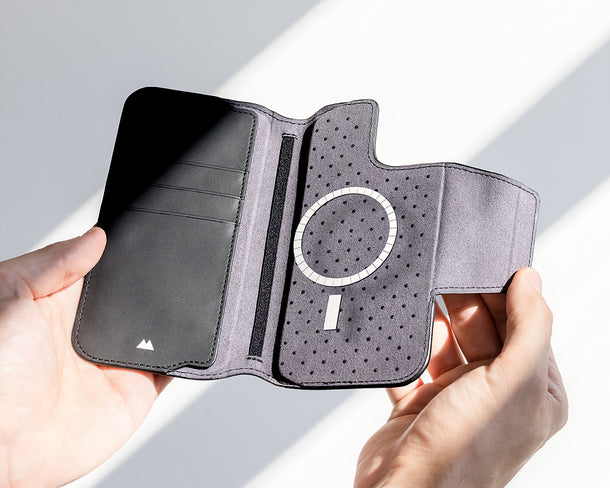 Strong, Secure Connection
A powerful array of magnets and 422 minute silicone dots keep your phone case connected to the wallet and provide non-slip resistance, so you can slide off your wallet and leave your case in place
Sleek PU Coating
Constructed from textile coated in smooth PU, the supple outer-surface creates a clean, minimalist look
From the Mous community
#mouscase