IntraLock® Universal Mount with Strap
IntraLock® Universal Mount with Strap
Mount your phone to bicycle stems, golf caddies, prams, exercise bikes, shopping trolleys and anywhere else you might want to put it. This universal mount is simple to use, secure and versatile.
Learn More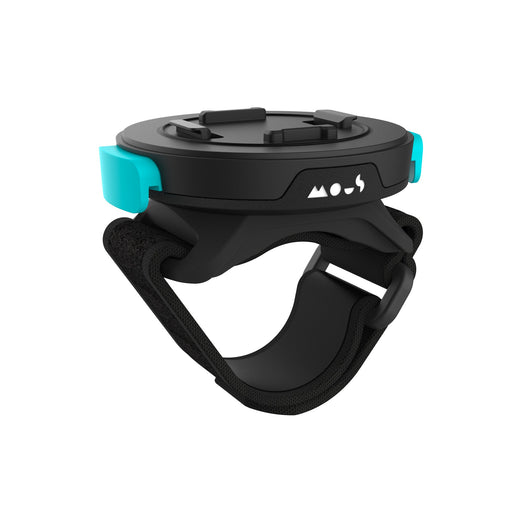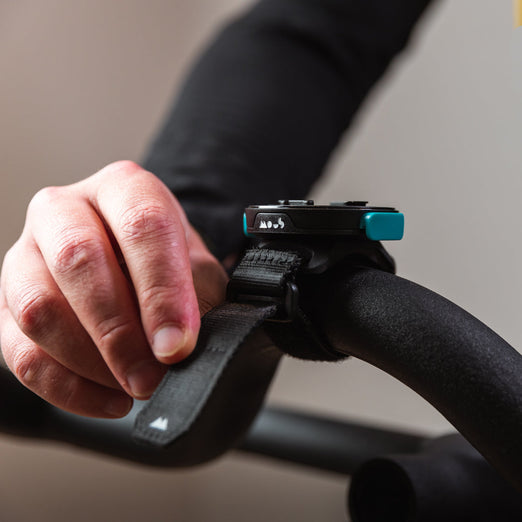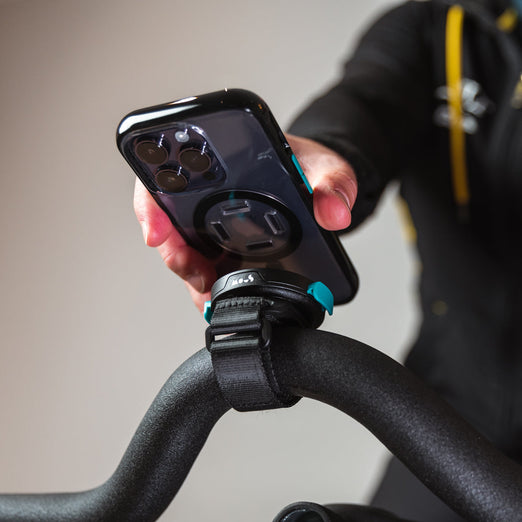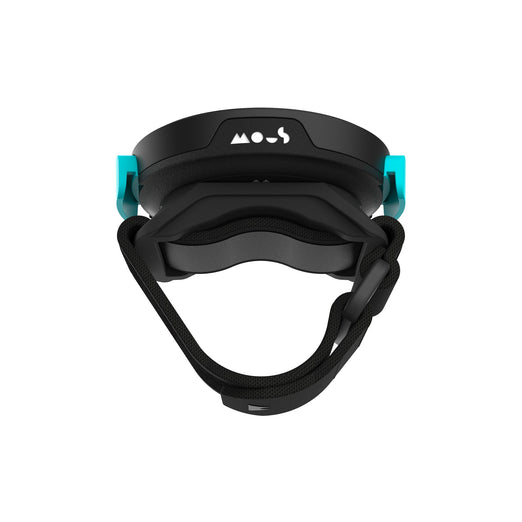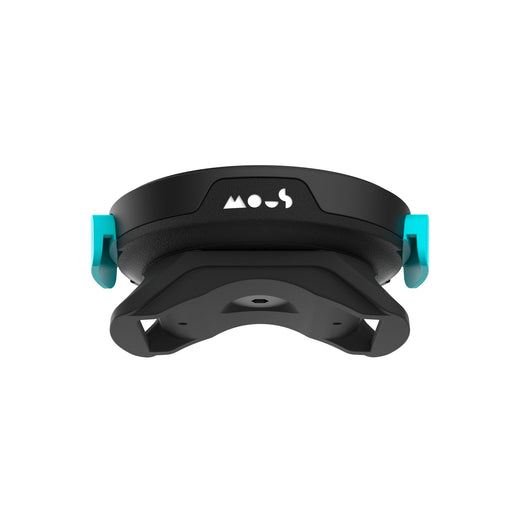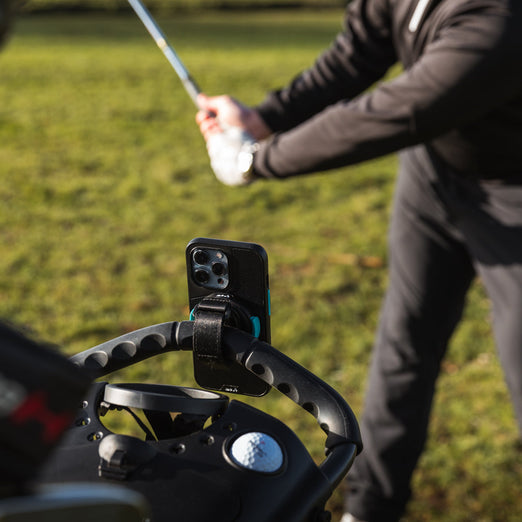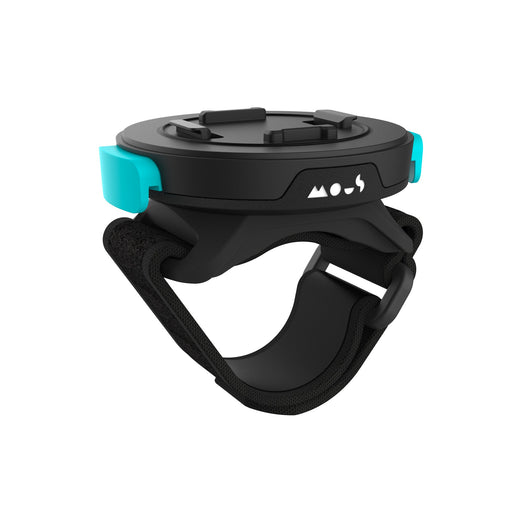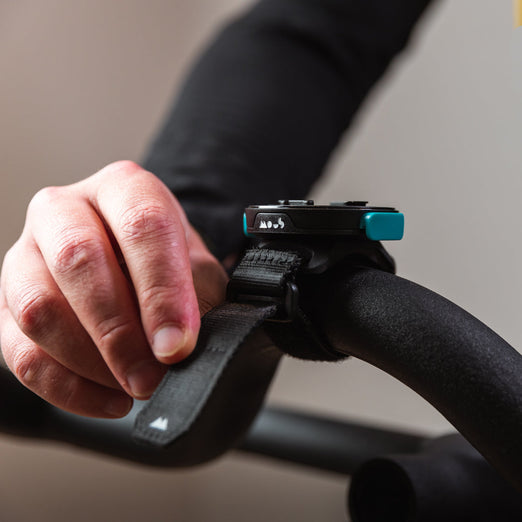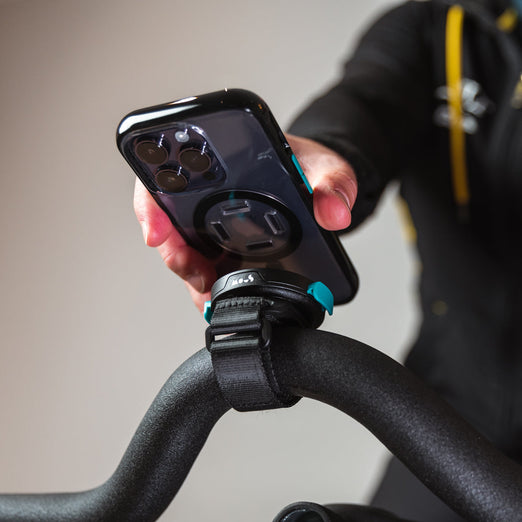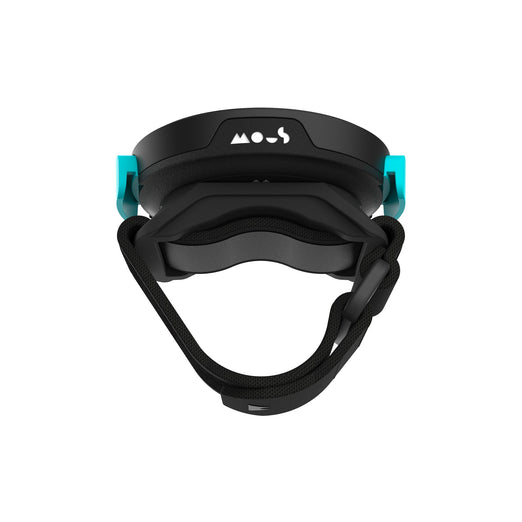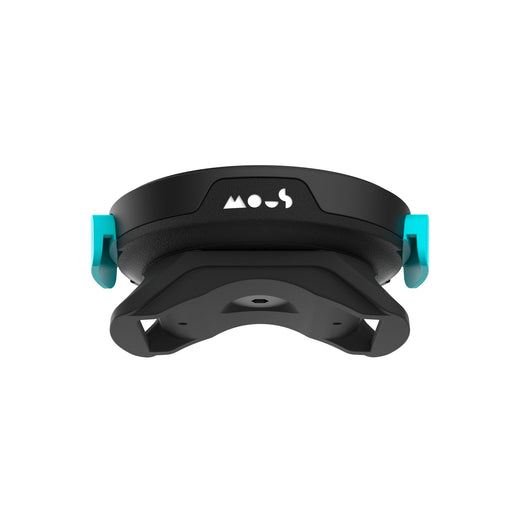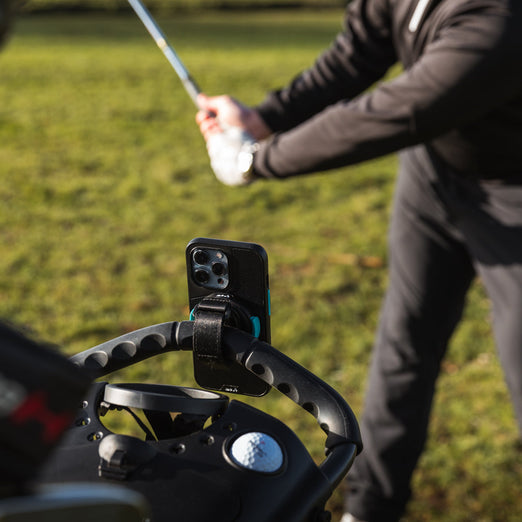 Engineered with IntraLock™ technology for ultra-secure, easy to use mechanical mounting
With this mount and an IntraLock™ case or convertor, you can mount your phone on almost anything
Two hook and loop straps included - one 180mm and one 220mm long - so you can mount your phone in even more places
A curved base on the mount head and anti-slip silicone backing on the strap will keep your mount still and secure on even the roughest roads
Quickly and easily swap between locations, landscape and portrait - this mount is made for ultimate flexibility
Compatibility

Made for use with Mous IntraLock™ cases and convertors
Designed for bicycle stems and bars with 80-150mm circumference
40mm of length along the bar required for mounting
RoHS and REACH compliant

Dimensions

IntraLock head:
58.0mm x 65.0mm x 26.3mm
70g

Long strap:
230mm x 25mm
12.2g

Short strap:
190mm x 25mm
11.4g

Materials

Designed with an N45 magnet array
Built with polycarbonate, 45% glass filled PA, anodised aluminium alloy, stainless steel, TPU, TPE, EVA foam, brass and coated steel, 45% glass filled nylon, solid nylon, nylon fabric, hook and loop and silicone.

What's in the box

x1 - IntraLock™ head
x2 - nylon straps

Warranty
Is this bike mount compatible with Limitless cases?

Sadly not. In order to securely hold your phone, this mount contains mechanical mounting technology, IntraLock™, which exclusively works with Evolution cases and our universal IntraLock™ convertor because they contains the corresponding cut-outs. While this mount has magnets inside it, they ensure that the IntraLock™ tech always slots into the right place and they're not strong enough to hold your phone on the go.

Will this mount fit my bike?

We've designed this mount to fit all the most common stem sizes and to be as flexible as possible. You need 40mm of length for the size of the mount head and between 80 and 150mm of circumference on the stem, bar or pole you're attaching it to - it's that versatile.

Is this mount waterproof?

This mount is ready to go wherever your phone is. While the mount itself is waterproof, it doesn't provide extra waterproofing for your phone.
What's great about it
Ultra-Secure, Easy to Use

IntraLock® uses magnets to gently guide the mechanical mechanism into exactly the right place. This allows the hinged jaw to easily attach your mount to your case for an extremely secure hold.

Attach It Anywhere

Attach it to your bike stem to follow maps; attach it to your golf caddy to track your stats; attach it to your exercise bike or pram for extra motivation or distraction. Use your phone, whenever, wherever, hands-free.

Confident Fit

A curved base on the mount head and anti-slip silicone backing on the two sizes of straps ensure a confident fit on a wide variety of bars. Stop stressing about your phone sliding around and focus on the moment.

Flat and Slim

The IntraLock® mechanism is so slim and discreet because the teeth on the mount are hinged to slot into a very small space in the case or convertor backplate. You don't have to sacrifice style for substance - no cumbersome additions to your handlebars.
From the Mous community
#mouscase