Limitless 3.0 - Wireless Charger Car Vent Mount
Limitless 3.0
-
Wireless Charger Car Vent Mount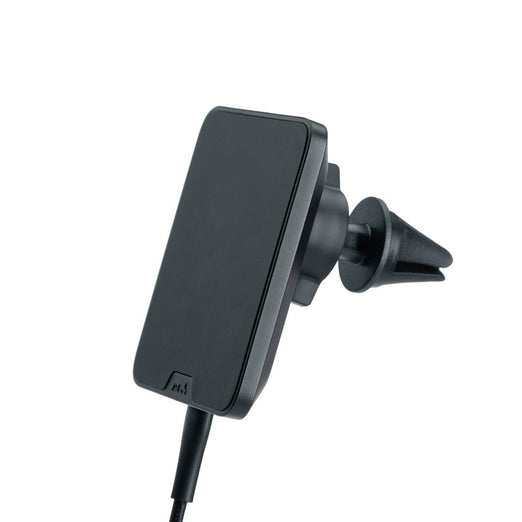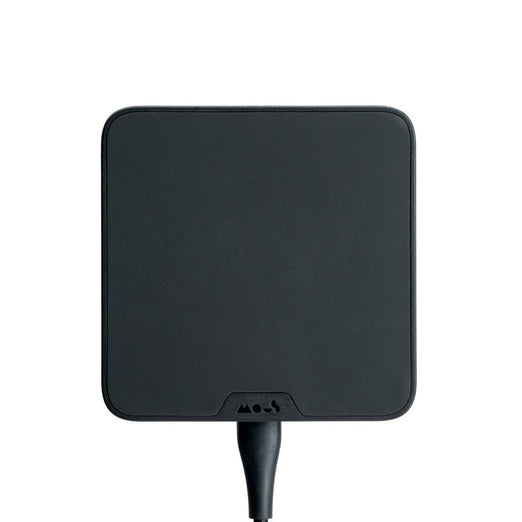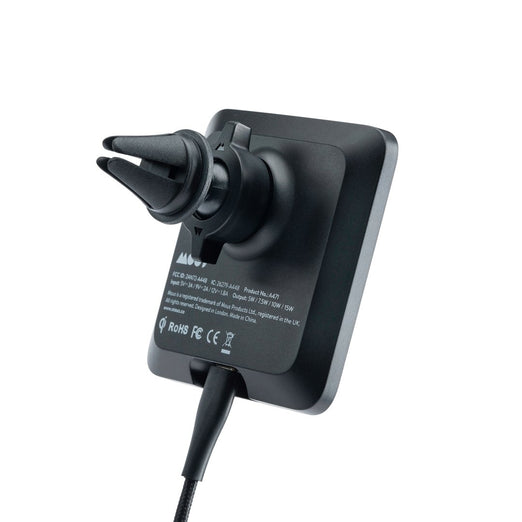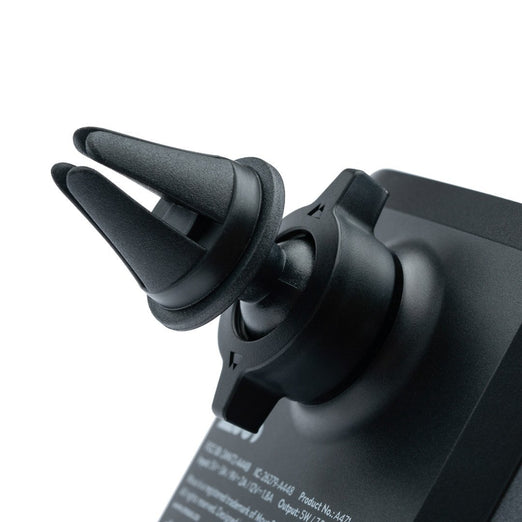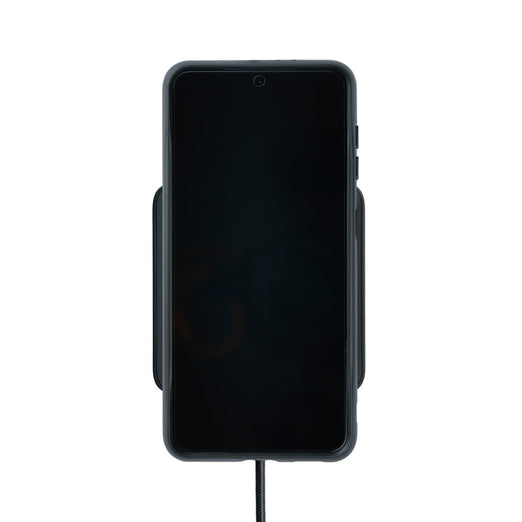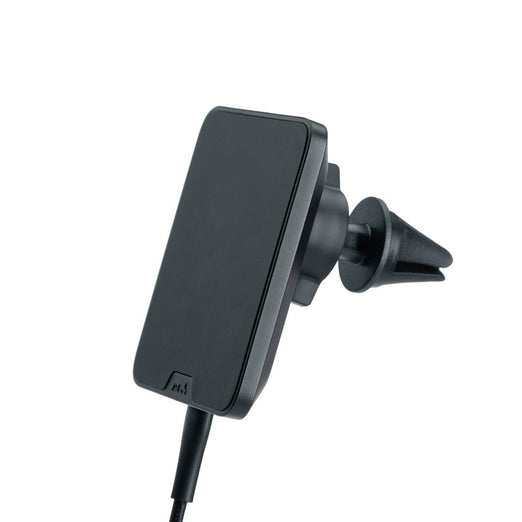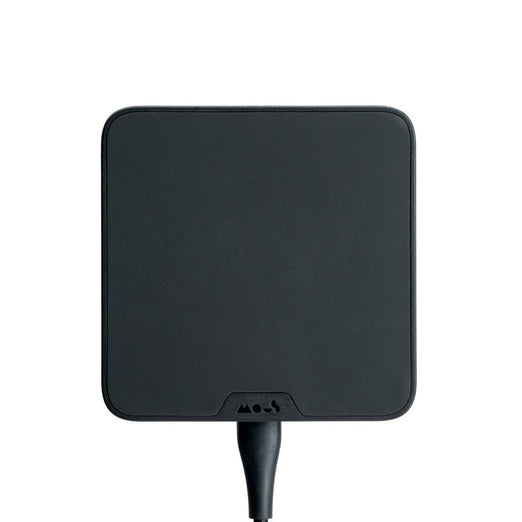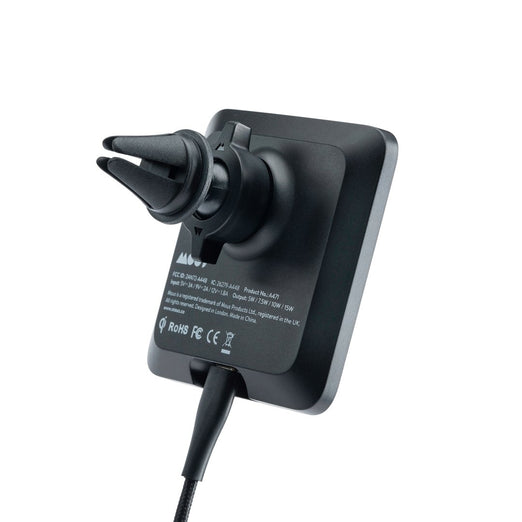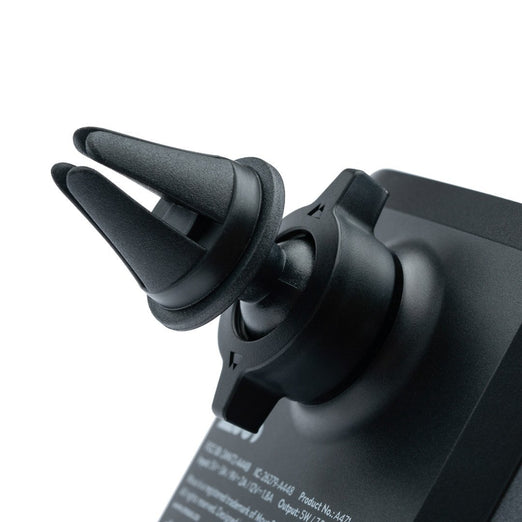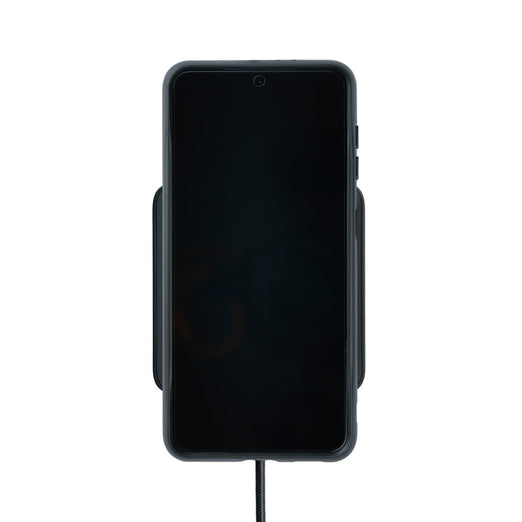 Innovative AutoAlignPlus™ technology ensures that your phone always aligns perfectly with the charging coil when charging with a Limitless 3.0 case
Allows you to wirelessly charge your phone while you vent mount your phone
Compatible with iPhone 11 and Galaxy S20 onwards in a Limitless 3.0 case
Compatibility

Users must have a Mous Limitless 3.0 phone case on their device

Input: 5V ⎓ 3A / 9V ⎓ 2A / 12V ⎓ 1.8A
Output: 5W / 7.5W / 10W / 15W

Our charger is able to charge at 4 different levels which means it works with low power devices and high power devices like Samsung phones. In order to achieve the higher charge rates you must use a power adapter that is capable of providing that power - this is why we recommend a 18W power adapter for the car

Users must have a Qi-enabled wirelessly-charged device

Will not charge AirPods 1/2, AirPods Pro nor Apple Watches

Charger will not charge if the user has a Limitless 2.0 or Limitless 4.0 case because the magnets in these cases do not align with the magnets in the Wireless Charger Pad which will cause a misalignment between the phone and the charging coil

Dimensions

W:80.0mm H:80.0mm D:64.2mm
Power cable length: 1.5m

Safety Features

• Foreign object detection

• Thermal protection

• Over voltage protection

• Overcurrent protection

Materials & Technologies

Contains our magnetic mounting technology AutoAlignPlus™

Black ABS (acrylonitrile butadiene styrene) and PC (polycarbonate) body

PET (polyethylene terephthalate) backed silicon face
Can I use this if I don't have a Mous phone case?

I'm afraid not. You'll need a Limitless 3.0 case in order to keep your phone securely on the car vent mount as it is the AutoAlignPlus™ technology which keeps it securely attached to the mount.

Will this work if my case has a PopSocket™ or Card Wallet attached?

No, unfortunately it won't. We recommend that you remove all accessories before use.

Can I remove the Wireless Charger from the Car Vent Mount?

No, you can't. The Car Vent Mount is attached to the Wireless Charger.
From the Mous community
#mouscase