MagSafe® Compatible Black Flip Wallet with Stand
MagSafe® Compatible Black Flip Wallet with Stand
A secure and magnetically detachable MagSafe
®
compatible flip wallet with a kickstand, for easily accessible essentials and hands-free viewing options.
Learn More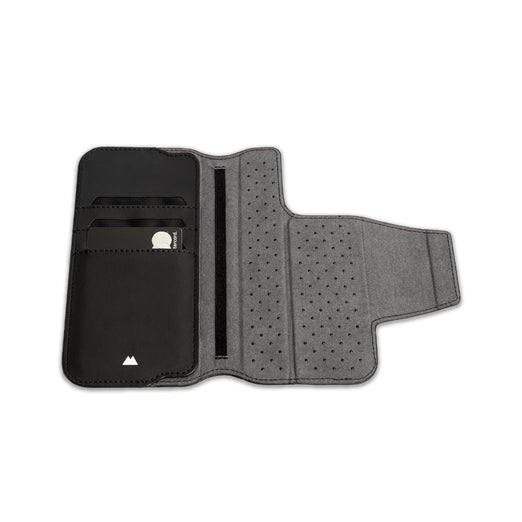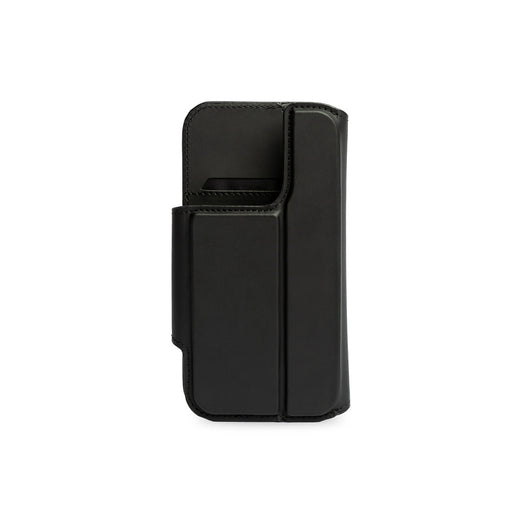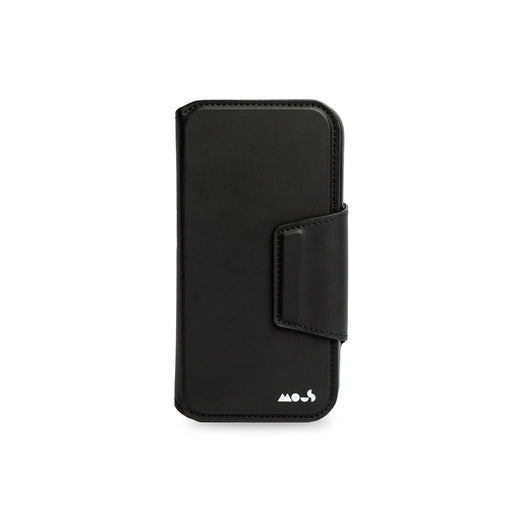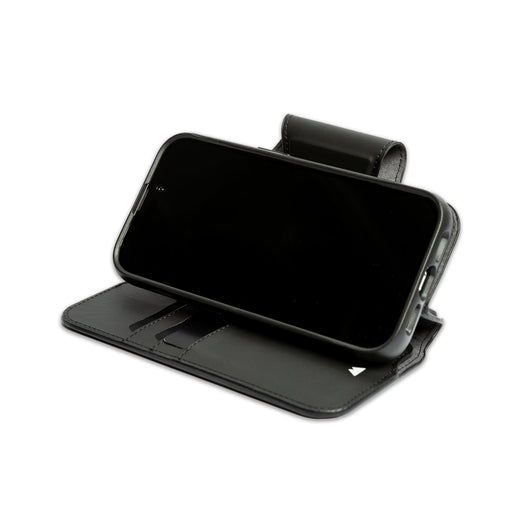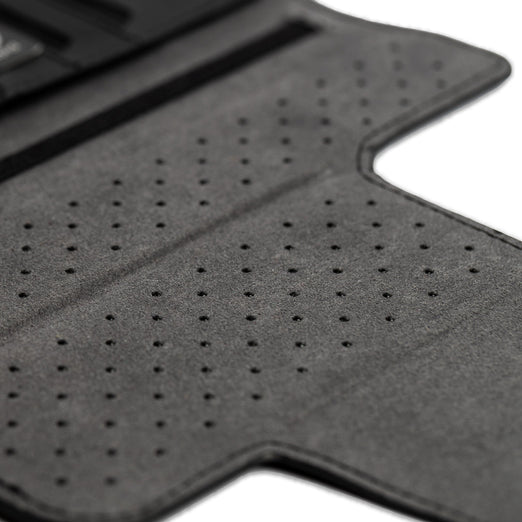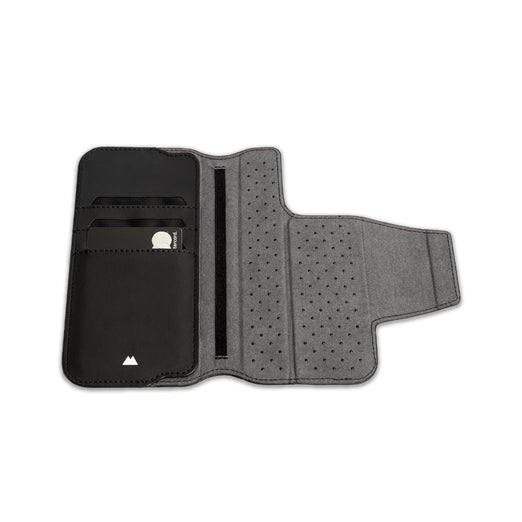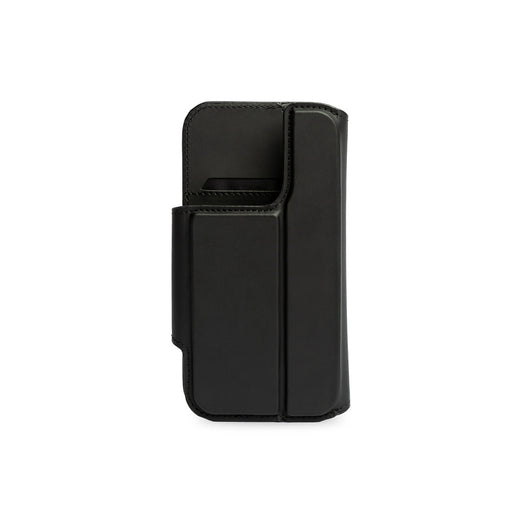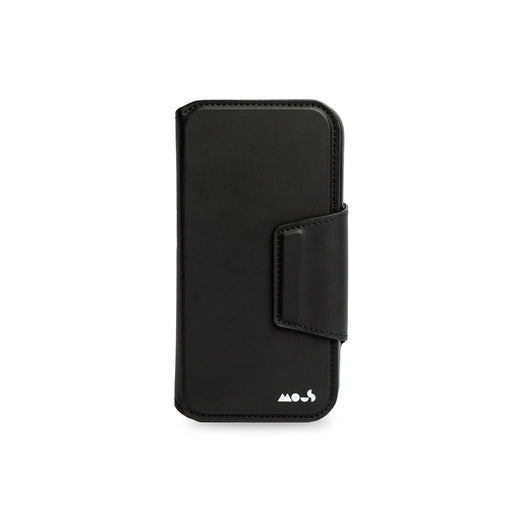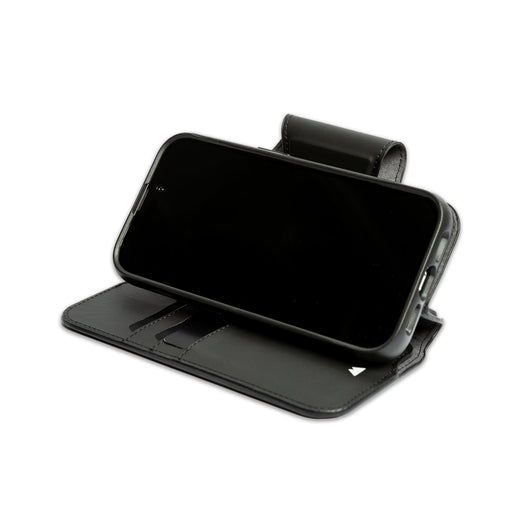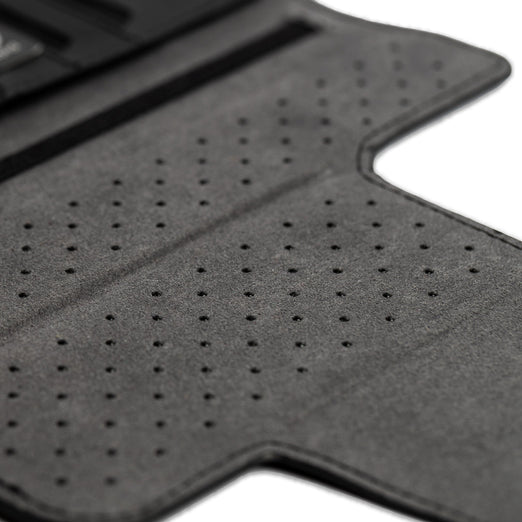 Variant
This flip wallet is seamlessly MagSafe® compatible
Extremely secure connection and non-slip resistance, but easily swapped for other accessories, chargers and aesthetics
Three card slots and a hidden cash compartment to keep all your essentials in one place
A dual magnetic latch ensures a snug fit no matter how much you're carrying
Built-in kickstand for convenient TV and video viewing anywhere you are
Compatibility

Designed for use with Mous MagSafe® compatible cases, Limitless 5.0, Clarity 2.0 and Infinity Compatible with but not optimised for naked iPhone 14 devices and other well-made MagSafe® compatible cases

Certifications

All our products are ROHS and REACH certified ROHS certified - restricts the use of specific hazardous materials found in electrical and electronic products REACH certified - addresses the production and use of chemical substances, and their potential impacts on both human health and the environment

Measurements and Weights

Materials

Crafted with a PU-coated polyester textile exterior, microfibre lining and silicone dots to aid grip against the phone case.
Will my MagSafe® Compatible Flip Wallet work with my Limitless 3.0 phone case?

Unfortunately not. Our MagSafe® compatible and Limitless 3.0 magnetic arrays are designed differently so MagSafe® compatible accessories will not work with your Limitless 3.0 phone case. Don't worry though, we do have flip wallets available specifically for Limitless 3.0 cases.

Can I wirelessly charge my phone with my MagSafe® Compatible Flip Wallet attached?

For the most efficient wireless charge, we recommend removing your flip wallet before placing your phone on your MagSafe® compatible charger. That's why we opted for a secure magnetic attachment - it won't slip off but you can detach and reattach your flip wallet really easily.

Will the magnets in my MagSafe® Compatible Flip Wallet affect my credit cards?

Don't worry, we've built a magnetic shielding strip into our flip wallets, which ensures that the magnets inside them will not interfere with or demagnetize your cards.
Every day is different - keep your phone flexible.

MagSafe® Compatible Magnetic Tech

Extremely Secure Connection

Useful Design Features
Face Down Protection

Slim and Sleek
High-Quality Materials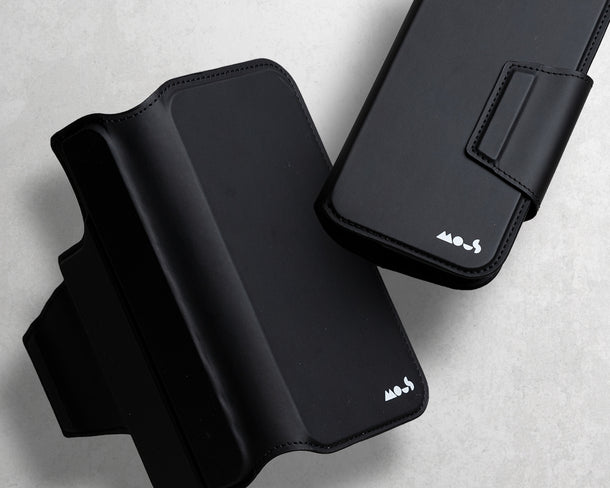 Strong, Secure Connection
A powerful array of magnets and over 100 minute silicone dots provide an extremely secure connection to all our MagSafe® compatible cases and non-slip resistance, so you can slide off your wallet and leave your case in place.
Total Versatility
The whole world of Mous MagSafe® compatible accessories is only a magnetic snap away - slide your flip wallet off and transition seamlessly between our range of magnetically optimised modular add-ons.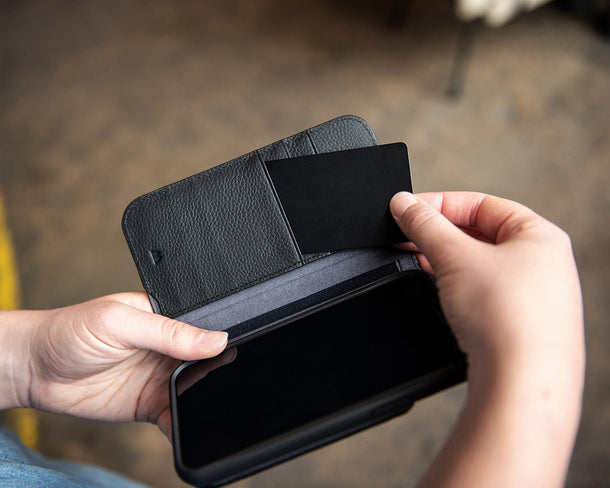 All The Storage You Need
Keep your essentials secure and accessible at all times. With three card slots for your most used cards and a concealed cash compartment, save space in your pocket without compromising on your payment selection.
Hands-Free Viewing
Use the built-in kickstand to enjoy landscape viewing of your phone. Watch TV or view video content anywhere you are, completely hands-free.
"Ground-breaking… really, really good"
"Mous is an innovative company"
"Mous's cases are tougher than the guy from The Revenant who fought a bear"
"[a] favourite brand of ours which provides high quality, rigorously tested phone cases."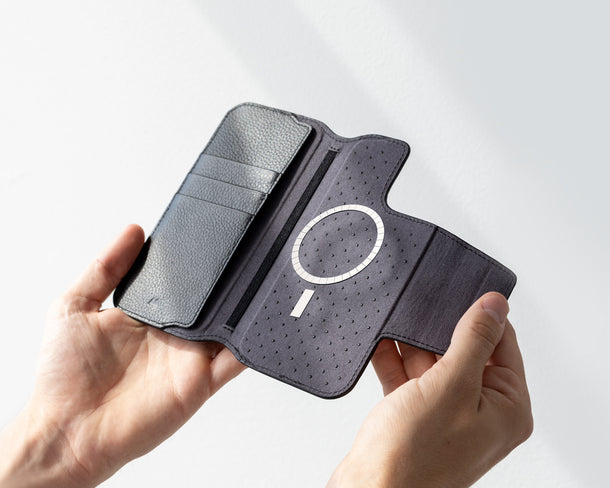 MagSafe® Compatible
Utilising our proven track record of magnetic innovation and first-class product design, we've created a flip wallet which is both highly-secure and optimised for use with Mous's MagSafe® compatible cases.
From the Mous community
#mouscase