Matte Black MagSafe® Compatible Charger
Matte Black MagSafe® Compatible Charger
A MagSafe
®
compatible charger, available in matte black and aramid fibre
Learn More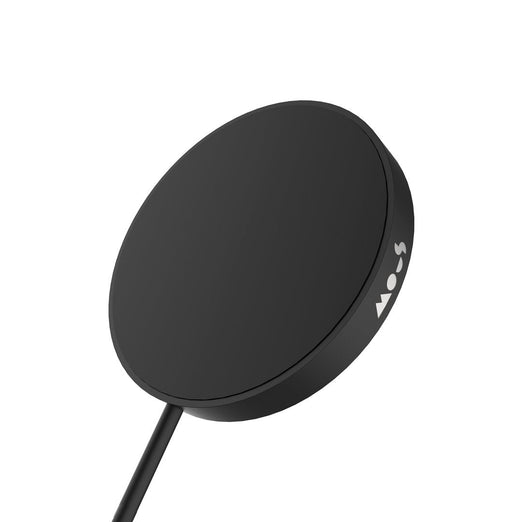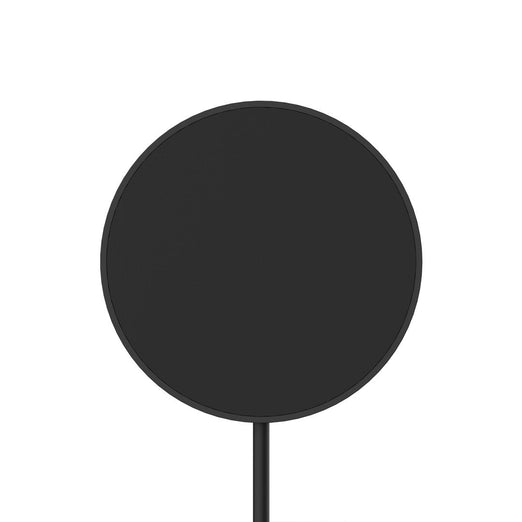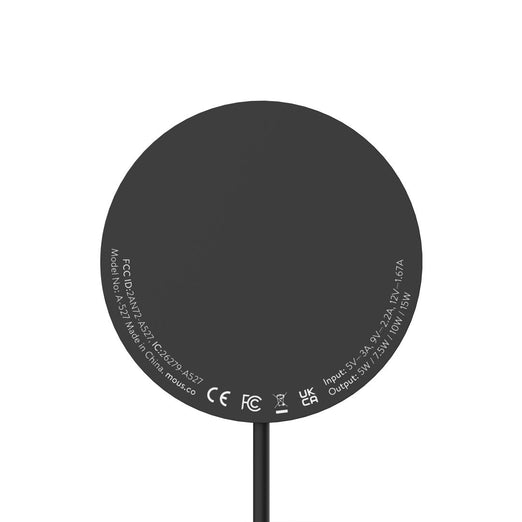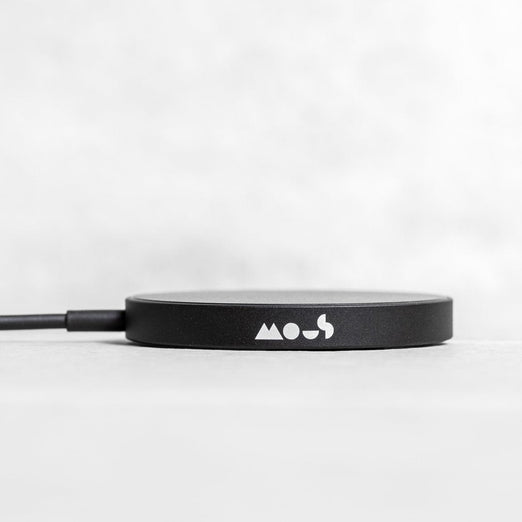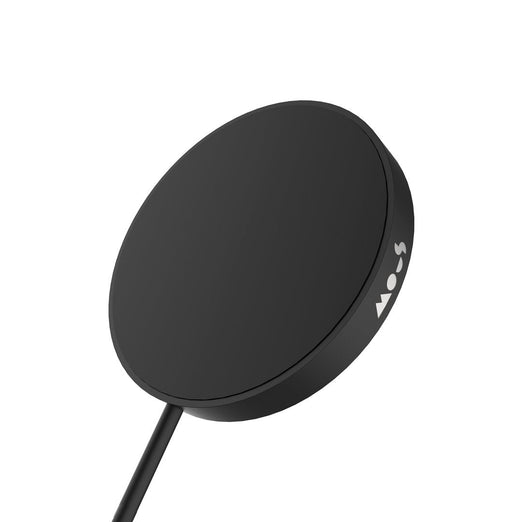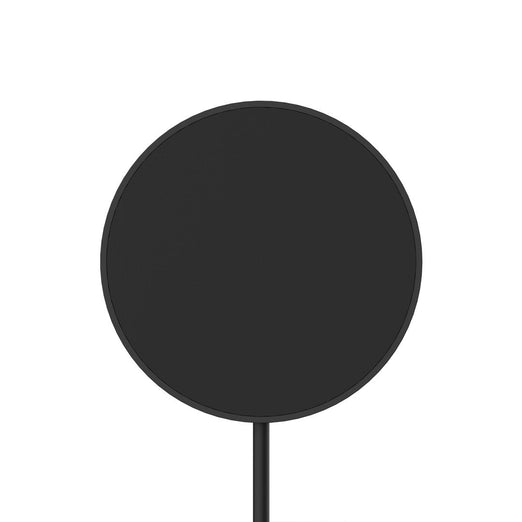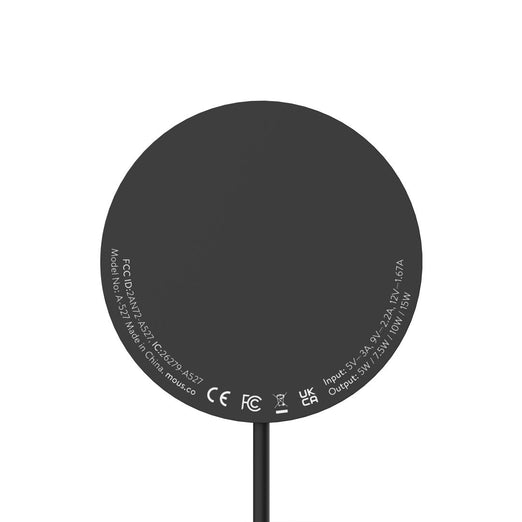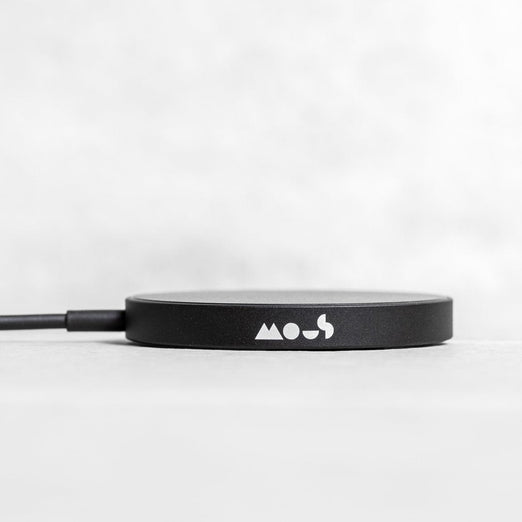 Complete, unhindered compatibility with MagSafe® enabled iPhones
Magnetically enabled well optimised charging
Available in both matte black and aramid fibre to match your aesthetic
Integrated 1.2m USB-C cable
Compatibility

Compatible with all Mous Magsafe® compatible cases and naked Magsafe® enabled iPhones

Compatible with the Mous MagSafe® Compatible Charger Dock and Mous MagSafe® Compatible Charger Stand.

Usable with iPhone 11 series and Apple AirPods, but customers will not benefit from the optimised, magnetically aligned charge.

Certifications

All our products are ROHS and REACH certified.

ROHS certified - restricts the use of specific hazardous materials found in electrical and electronic products.

REACH certified - addresses the production and use of chemical substances, and their potential impacts on both human health and the environment.

Measurements and Weights

L:57.95mm, W:68.55mm, H:7.35mm

Weight: 51g

Materials

Anodised aluminium for a durable finish and 24 N45 neodymium magnets for MagSafe® compatibility. Available with both matte black PC and aramid fibre faces.
Can I use this charger without a MagSafe® enabled iPhone?

You can use this charger with any wireless charging enabled device, but without a MagSafe® enabled iPhone, you won't get a perfectly aligned magnetic connection so your charge speed may not be optimised.

Can I use this charger and stand with Limitless 3.0 magnetic cases?

The magnetic array is different in our Limitless 3.0 cases, but we do have an AutoAlign+ wireless charger and stand which works perfectly with our Limitless 3.0 cases.
What's great about it
MagSafe Compatible Magnetic Alignment

Contains 24 perfectly-positioned N45 neodymium magnets to ensure a seamless alignment and a quick, efficient charge for your MagSafe-enabled phone every time.

Fluid Charging

Keep charging your phone as you take calls, scroll social or snap pics. The magnetic connection keeps your charger attached and our unobtrusive design and 1.2m cable ensures you'll hardly notice the charger is in your hand.

Match Your Aesthetic

Choose a charger that aligns as seamlessly with your look as it does with your phone. Mous's MagSafe Compatible Charger comes in matte black to suit your refined aesthetic or in aramid fibre to match your Limitless 4.0 and your Mous AirPods Case.

Silent Cooling

Our MagSafe Compatible Charger contains no moving parts so it can be completely silent. Heat from the charging coil is dispersed by a heat sink so there's no need for noisy fans.

Mous MagSafe Compatible Range

Our MagSafe Compatible Charger connects seamlessly with the Mous MagSafe Compatible range of cases. There's no need to remove your Limitless 4.0 or Infinity cases for a seamless charge. Our MagSafe Compatible Charger Dock and MagSafe Compatible Charger Stand will allow you to charge your phone however suits you best.
From the Mous community
#mouscase