Water Resistant Apple Watch Strap
Water Resistant Apple Watch Strap
Wear your Apple Watch anywhere with this minimalist strap which has been constructed for simplicity and optimal comfort.
Learn More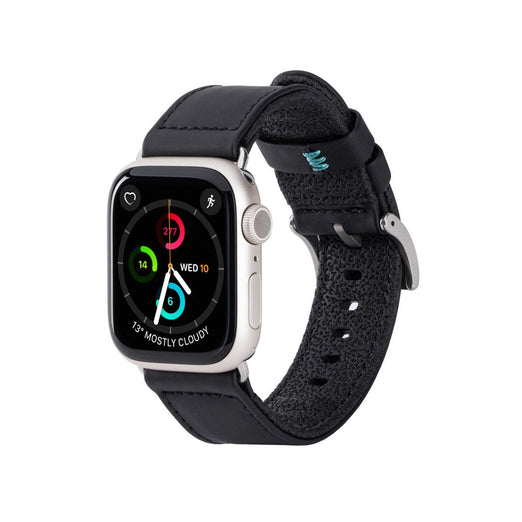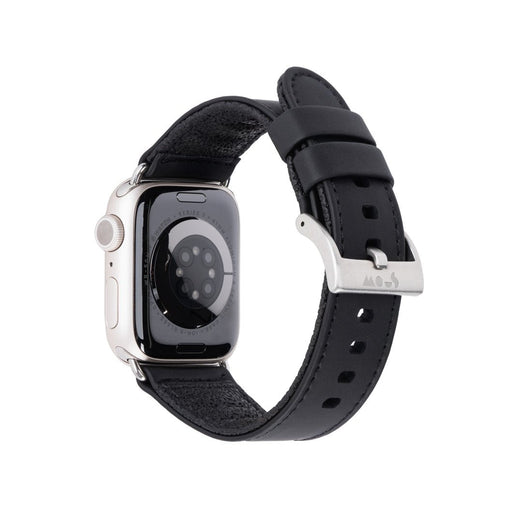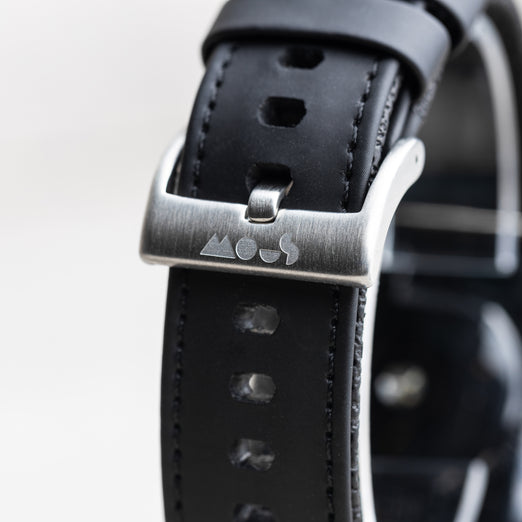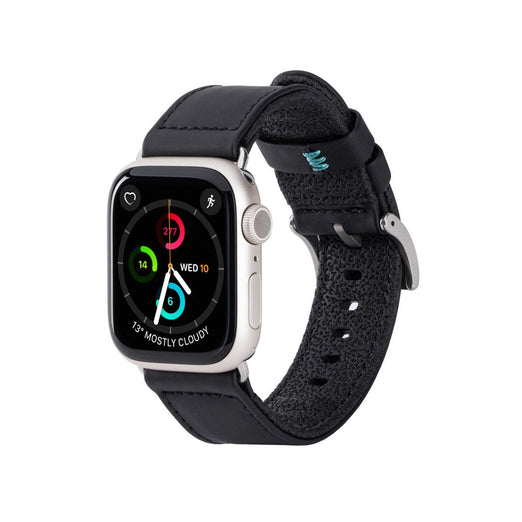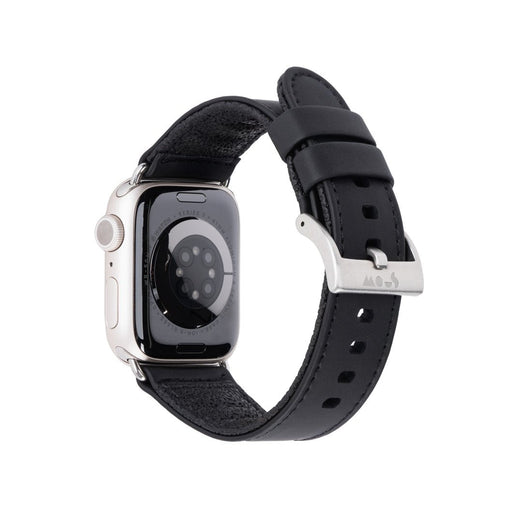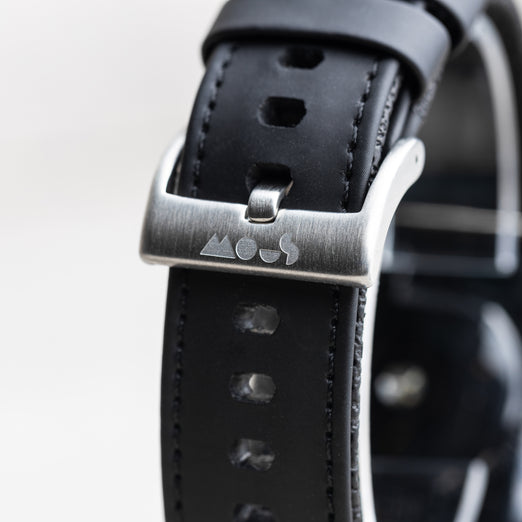 Variant

Walnut Elevated Apple Watch® Charger
+Db 1,790,000.00

Aramid Fibre Elevated Apple Watch® Charger
+Db 1,790,000.00
Internal pockets of airflow reduce sweating.
Sleek, black PU for a versatile aesthetic.
Kind to sensitive skin.
Smart padding for an optimally comfortable fit.
Wear this strap wherever you would wear your Apple Watch.
Compatibility

Small size compatible with all 38-41mm Apple Watches

Large size compatible with all 42-45mm Apple Watches

Certifications

All our products are ROHS and REACH certified.

ROHS certified - restricts the use of specific hazardous materials found in electrical and electronic products.

REACH certified - addresses the production and use of chemical substances, and their potential impacts on both human health and the environment.

Measurements and Weights

Small Apple Watch strap: 22 x 124.5 x 2.8mm, 22 x 68 x 2.8mm, 23g

Large Apple Watch strap: 25 x 124.5 x 2.8mm, 25 x 74 x 2.8mm, 24g

Materials

PU, nylon, stainless steel

Warranty
Will this fit my Apple Watch?

Our smaller strap should fit every smaller model of Apple Watch and our larger strap should fit every larger model. While Apple have changed the size and shape of the Watch between models, the hardware has stayed the same.

Check what size your Apple Watch is - if it is 38-41mm, buy the smaller size and if it it is 42-45mm, buy the larger one.

Will this fit my wrist?

We have deliberately designed this strap to fit as many wrist sizes as possible. The smaller strap will fit wrists between 138 and 200mm and the larger strap will fit wrists between 146 and 208mm.

I have sensitive skin - will this strap irritate it?

We hope not! The three most common causes of skin irritation from watches are sweat, friction and nickel intolerance. We have designed this strap with maximum airflow to reduce sweating, the padding and perfect fit prevent friction and the hardware is almost entirely nickel free.
What's great about it
Keep Comfortable All Day Long

A pebbledash textured TPU lining creates pockets of air flow to reduce sweating and the ridged padding moulds to your wrist for a comfortable fit. From your morning meeting to your evening workout, you won't want to take it off.

Designed to Look Good Anywhere

With an aesthetic this versatile, you can wear this Apple Watch strap absolutely anywhere. The band is constructed with smooth, black PU for a sleek, clean and minimalist look that matches any activity you've got planned.

Feel Secure in Your Strap's Fit

Both straps are designed to be long enough to fit larger wrists, but we've also incorporated plenty of holes so that they fit snugly on smaller wrists too. Have complete confidence that your Apple Watch won't slip off, whatever your wrist size.

Water-Resistant Materials

You don't need to worry about splashes and spills with our Apple Watch strap. The black PU exterior is water-resistant, so water won't cause damage or distortion. Wherever your Apple Watch can go, this Apple Watch strap can go too.
From the Mous community
#mouscase