Black Phone Sling
Our highly adjustable phone sling keeps your phone close to hand, safe and out of the way. This sling makes your device even more versatile so you're enabled to do what you need - hands-free.
Learn More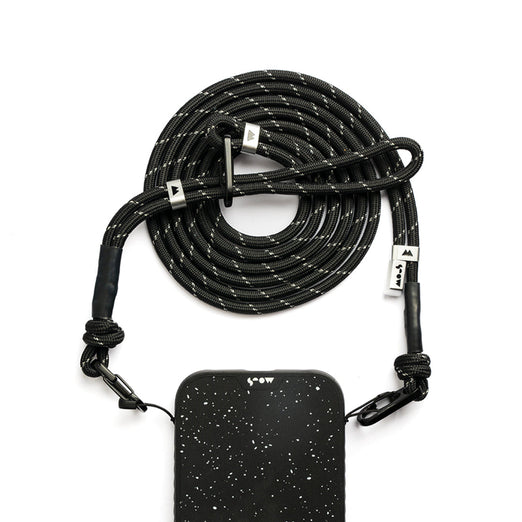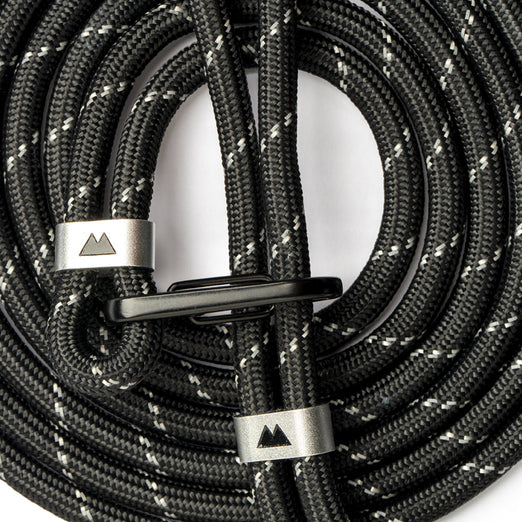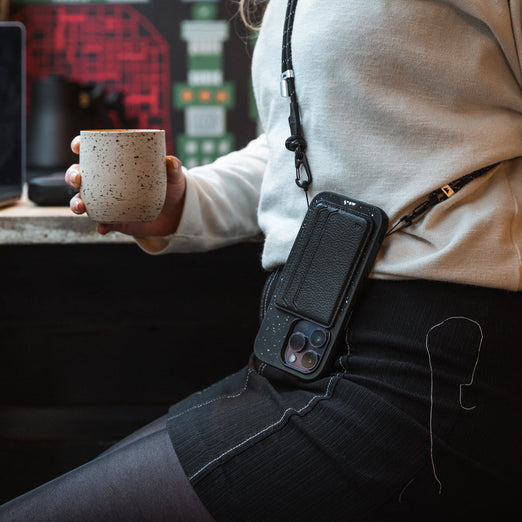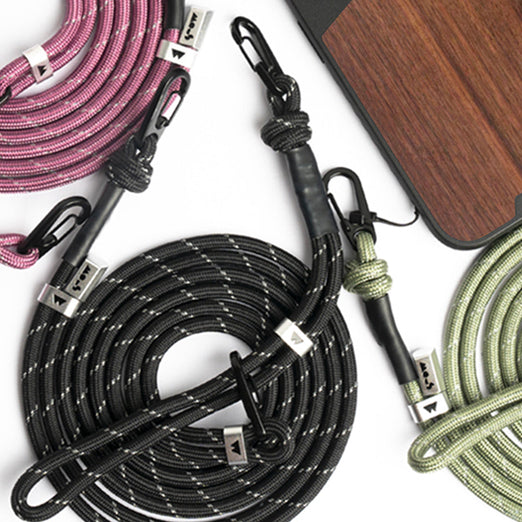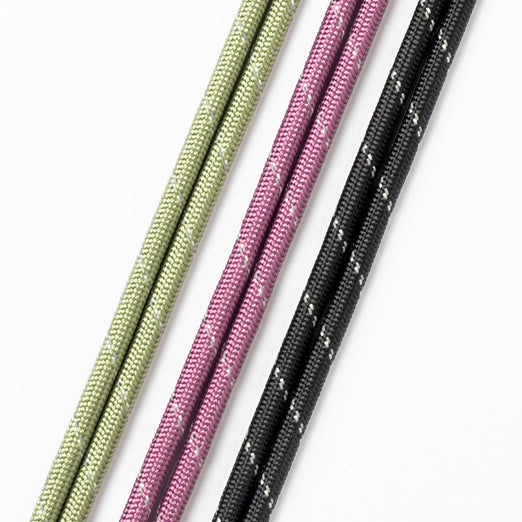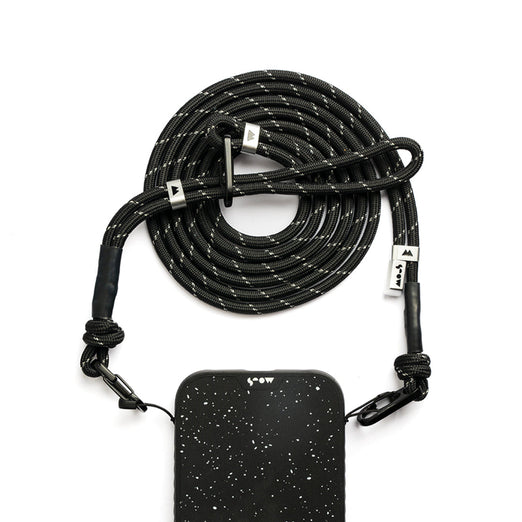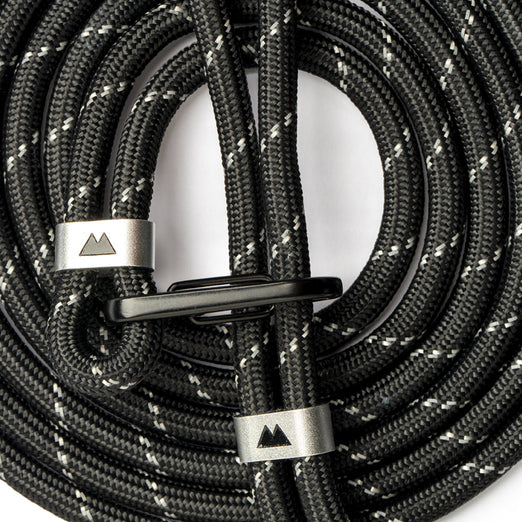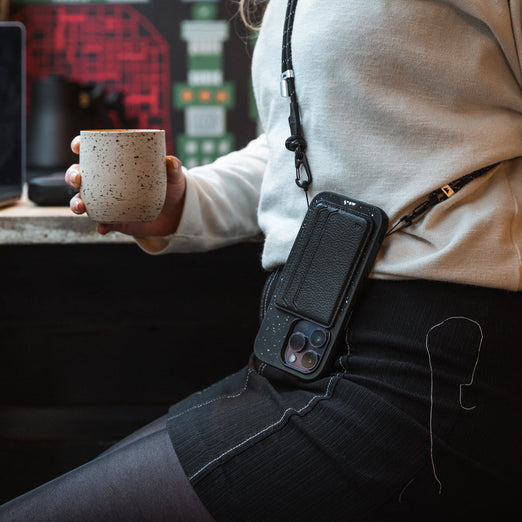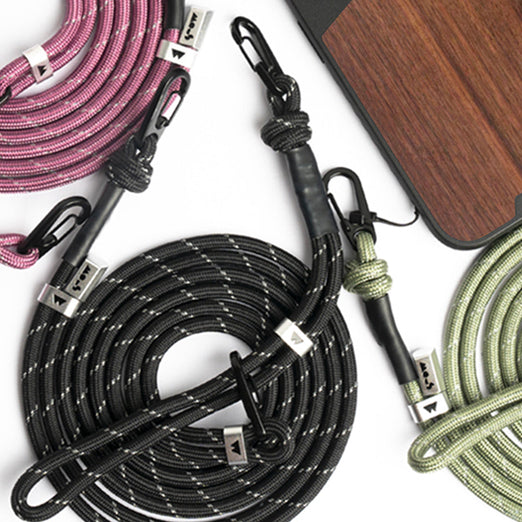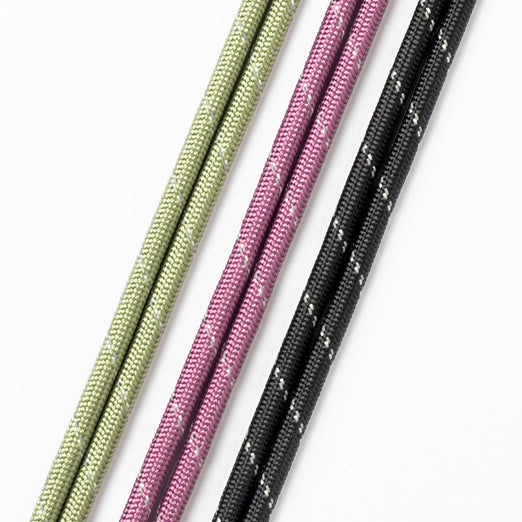 Keep your hands free and your phone close
Almost 1m of adjustability and a detachable wrist strap for comfort and versatility
Keep your phone safe, close to your chest, attached to your wrist or threaded through a belt loop
Reflective speckles boost your nightime visibility
Soft, sleek nylon and scratch-resistant metal hardware keep this sling looking and feeling good for longer
Compatibility

Designed for Mous cases with double wrist strap eyelets (Limitless 5.0, Clarity 2.0, Clarity Evolution, Clarity and Evolution for iPhone 14, Pixel 7, S23 and later)
Compatible with all Mous cases with single wrist strap eyelets (iPhone 12, Note 20, Pixel 5 and later), including AirPods cases, and other well-made items with eyelets

Dimensions

Length of sling:​ 123cm – 213cm​
Length of sling without wrist strap:​ 99cm – 189cm​
Length of wrist strap:​ 23cm​

Weight: 53.9g

Materials

Nylon rope, anodised aluminium, zinc alloy and EVA shrink wrap

What's in the box

x1 - phone sling
x2 - pull tabs
x1 - threading tool

Warranty
How does this sling attach to my phone?

Our phone sling comes with two pull tabs which thread through the eyelets on your case and has carabiners on the end to clip onto the pull tabs.

Which Mous products can I attach this sling to?

All of our newer phone cases and our AirPods cases have eyelets which you can attach this phone sling to.
Get out of hand

Useful Design Features

Slim and Sleek
High-Quality Materials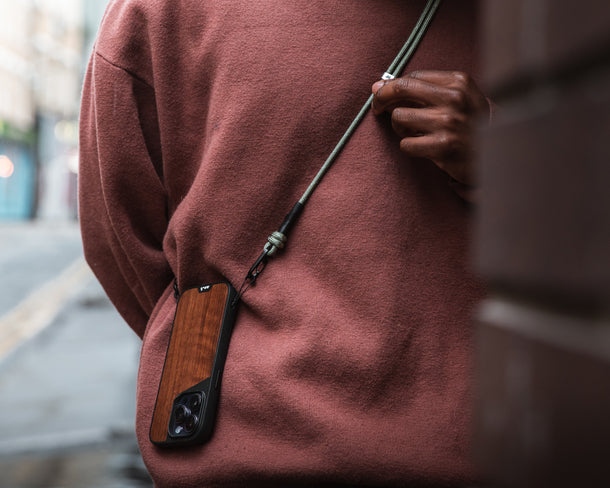 Free Your Hands
Over the shoulder, across your body or dangling from your wrist, your device will still stay seriously accessible. Climb that mountain and take a quick snap halfway; chop, fry and set a timer in an instant; no pockets, no problem. Because your tech should enable your life, not get in the way.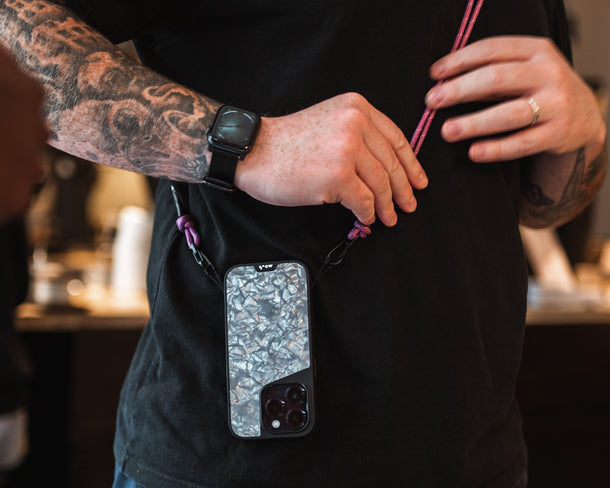 Ultra-Adjustable, Ultra-Versatile
Four points of adjustability ensure our phone sling will sit comfortably on almost any body and can be used in so many different ways. Use the wrist strap on its own, keep your phone close to your chest or loosen the sling as long as you like - with this many ways to wear it, the only limit is your imagination.
Convenience and Security, Hand in Hand
With your sling on your wrist, around your body or threaded through a belt loop, it's so easy for you to quickly grab your phone and so much harder for anyone else to swipe it. Plus, the subtle silver speckles are reflective for a little safety boost at night.
Style That Lasts
Enhance your aesthetic with nylon chosen to feel soft on your skin and stay sleek for as long as possible. Plus scratch-resistant metal hardware provides a little extra polish that won't look out of place at a party or a hike. Look good, feel even better.
"Ground-breaking… really, really good"
"Mous is an innovative company"
"Mous's cases are tougher than the guy from The Revenant who fought a bear"
"[a] favourite brand of ours which provides high quality, rigorously tested phone cases."
From the Mous community
#mouscase