MagSafe® Compatible Charger Dock
MagSafe® Compatible Charger Dock
A handy dock you can attach and detach to keep your MagSafe® Charger securely affixed to any flat surface
Learn More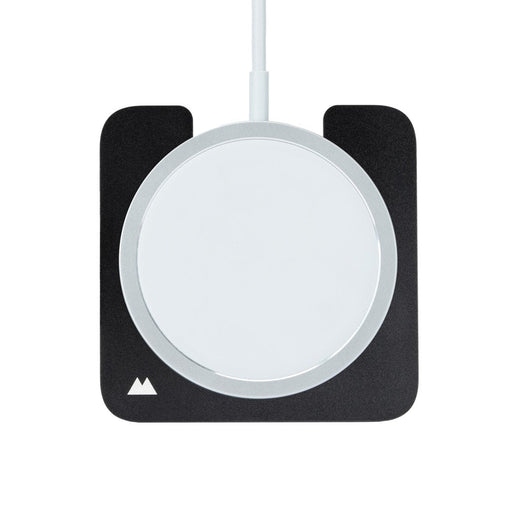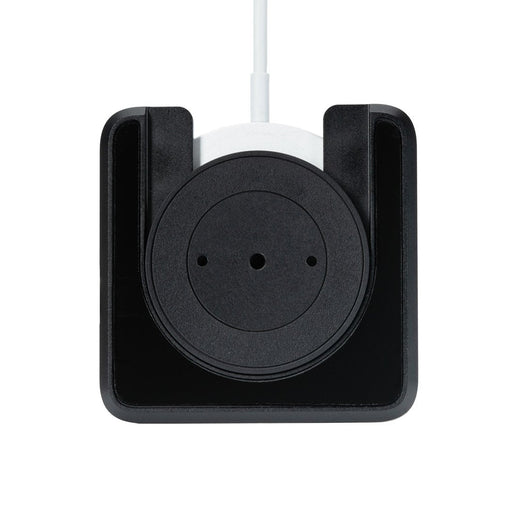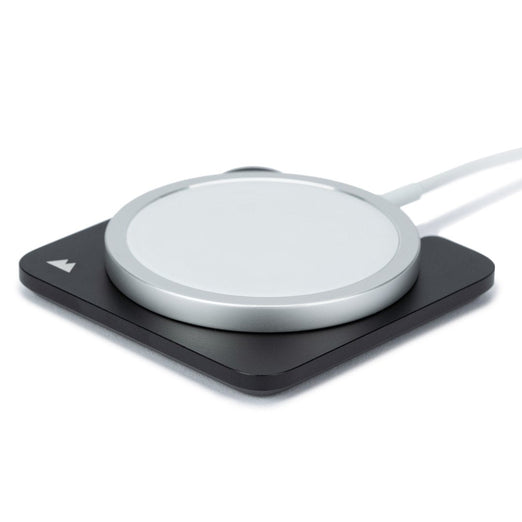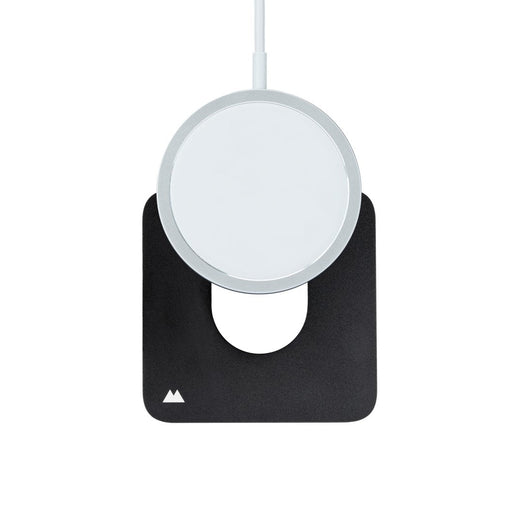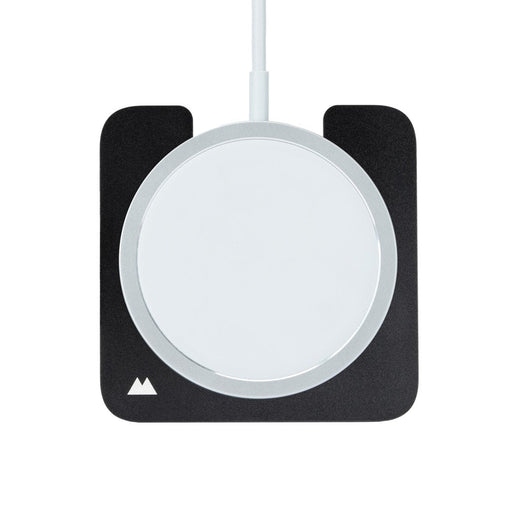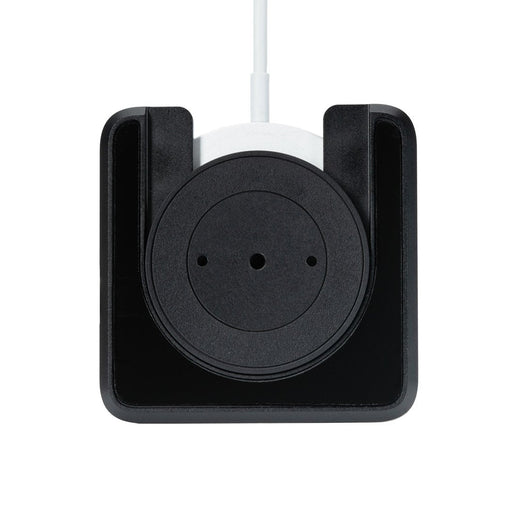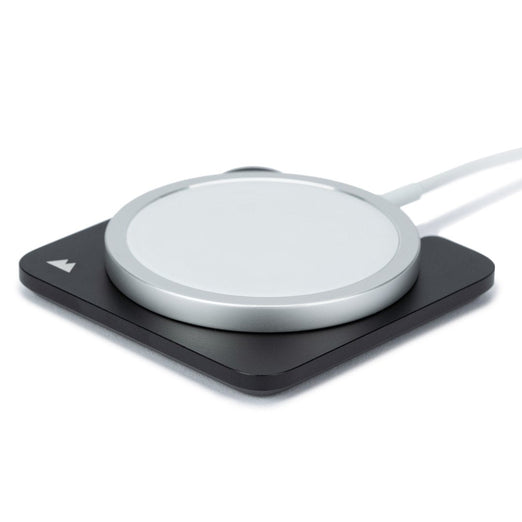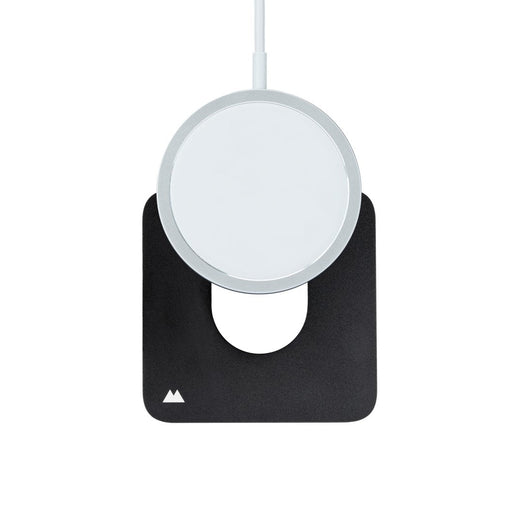 Keeps your MagSafe® Charger securely attached to your desk or nightstand
Slip your MagSafe® Charger in and out of the dock while your phone is still charging
A PU base for temporary attachment to any flat surface
Compatibility

Made for use with Apple's MagSafe® Charger.

Certifications

All our products are ROHS and REACH certified.

ROHS certified - restricts the use of specific hazardous materials found in electrical and electronic products

REACH certified - addresses the production and use of chemical substances, and their potential impacts on both human health and the environment

Measurements and Weight

Length: 64 mm
Width: 64 mm
Height: 4.5 mm
Weight: 37g

Materials

Comprised of Anodised Aluminium, ABS and PC. Built with a PU gel base. Designed with neodymium magnets.

Warranty

Limited lifetime warranty
How do I connect my MagSafe® Charger to your Charger Dock?

We provide a connector disk as part of our dock, which seamlessly and magnetically connects your charger to the Charger Dock! Simply attach your MagSafe® Charger to the connector disk as indicated on our packaging, and then slide it into the dock for a seamless connection.

Can I remove my charger from the Charger Dock while my phone is attached?

Yes, you can! We've designed the connector disk so that it slips in and out of the dock with ease - even when your phone is attached to the charger.

Can I use this dock with any other wireless chargers?

Unfortunately not - this dock is only compatible with the Apple MagSafe® Charger.
This Charger Dock is built for maximum usefulness, keeping your MagSafe® Charger securely attached to any flat surface.
Fully MagSafe® compatible
Secure attachment

Temporary attachment
Charge and use

Magnetic functionality

Robust and durable
A World of Possibilities
Whether you want to secure your MagSafe® Charger to your nightstand or keep your phone from sliding off your desk while you work, your MagSafe® Compatible Charger Dock will come in handy in all sorts of situations
Innovative Design
We've designed an innovative magnetic disk to attach to your charger which slides seamlessly into your Dock, keeping the charger and the Dock securely aligned but ready for you to slide out whenever you need
Grippy Materials
In order to create a secure but temporary hold between your MagSafe® Compatible Charger Dock and any flat surface, the base of the Dock has been designed with PU gel for maximum grip and absolutely no slip
Sleek and Stylish Design
This MagSafe® Compatible Charger Dock is a stylish bit of kit - slim, unobtrusive and finished in matt black for an understated design that fits your aesthetic
"Ground-breaking… really, really good"
"Mous is an innovative company"
"Mous's cases are tougher than the guy from The Revenant who fought a bear"
"[a] favourite brand of ours which provides high quality, rigorously tested phone cases."
Complete MagSafe® Compatibility
Utilising our proven track record of magnetic innovation and first-class product design, we've created a MagSafe® Compatible Charger Dock which is both extremely useful and fully compatible with Apple's MagSafe® Chargers
From the Mous community
#mouscase