Limitless 3.0 - Aramid Fibre Wireless Charger Pad with Stand
Limitless 3.0
-
Aramid Fibre Wireless Charger Pad with Stand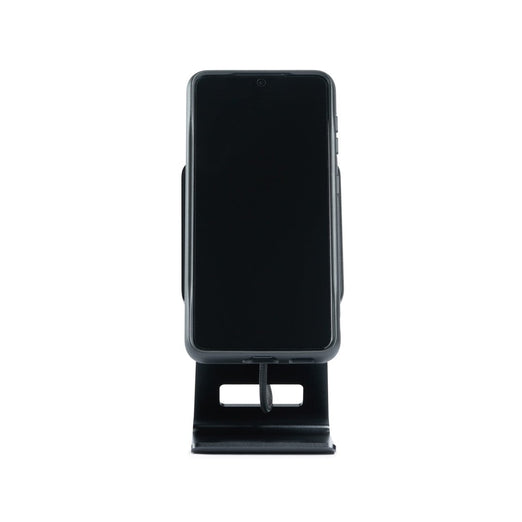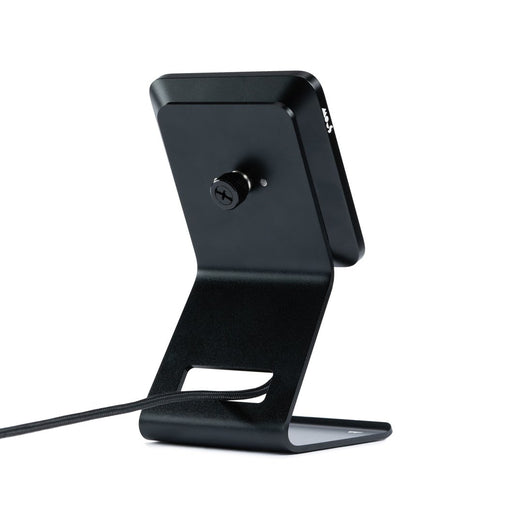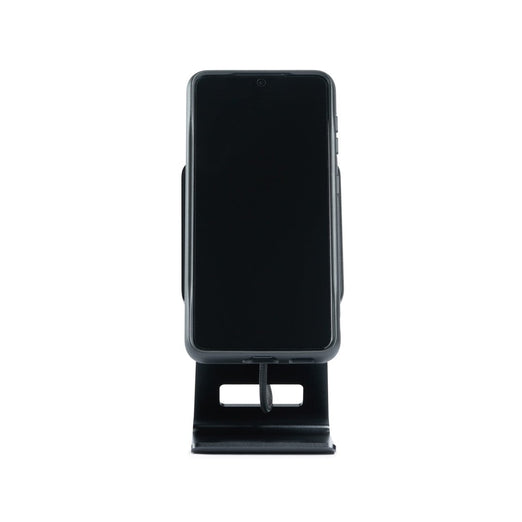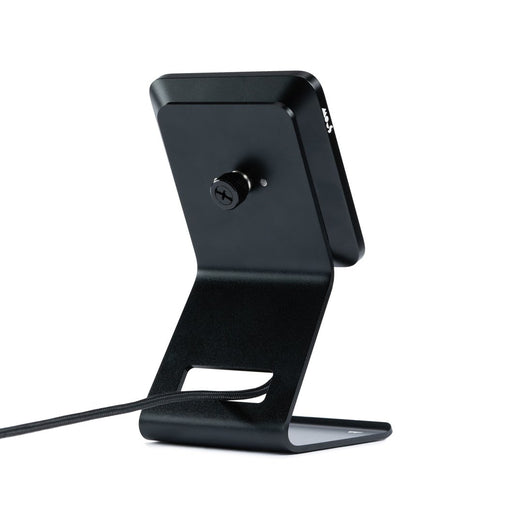 Innovative AutoAlign+™ technology
Perfect alignment with your phone's charging coil when used with a Limitless 3.0 case
Keeps your phone at the optimal viewing angle for use as it charges
Thoughtful features in the stand like a storage tray and charging cable cut-out
What's in the box:

This product comes in two boxes:

Box 1:

Wireless charger pad, AC adapter plug, Type C/E/F, Type I and Type G charger heads, USB-C to C charging cable, extra sticky pad, instructions

Box 2:

Stand attachment, instructions

Compatibility

Users must have a Mous Limitless 3.0 phone case on their device

Input: 5V ⎓ 3A / 9V ⎓ 2A / 12V ⎓ 1.8A

Output: 5W / 7.5W / 10W / 15W

Our charger is able to charge at 4 different levels which means it works with low power devices and high power devices like Samsung phones. In order to achieve the higher charge rates you must use a power adapter that is capable of providing that power - this is why we recommend a 18W power adapter for the car

Users must have a Qi-enabled wirelessly-charged device

Will not charge AirPods 1/2, AirPods Pro or Apple Watches

Charger will not charge if the user has a Limitless 2.0 or Limitless 4.0 case because the magnets in these cases do not align with the magnets in the Wireless Charger Pad which will cause a misalignment between the phone and the charging coil

Dimensions

Charging pad: L: 80.0mm W: 80.0mm H: 11.4mm

Stand: L: 78.0mm W: 70.0mm H: 123.5mm

Power cable length: 1.5m

Safety Features

• Foreign object detection
• Thermal protection
• Over voltage protection
• Overcurrent protection

Materials and Technologies

Contains our magnetic mounting technology AutoAlign+™

Charger pad available in aramid fibre and walnut faces

Base of charger pad made from anodized black aluminium with micro suction attached for added grip

Stand made from anodized black 6063 alloy, natural aluminium finish pins and screw thread
Can I use this if I don't have a Mous phone case?

Unfortunately not. You'll need a Limitless 3.0 case in order to keep your phone securely mounted on the stand attachment. If you wanted to use this product without a case or with a different case model, you would need to remove the wireless charger pad from the stand and lay it on a flat surface.

Will this work if my case has a card wallet attached?

No, unfortunately it won't. We recommend that you remove all accessories before use.

Can I remove the wireless charger pad from the stand?

Yes, you can. Our wireless charger pad with stand is easy to take apart and put back together, ensuring that you can use your wireless charger pad in the way which suits you best.
What's great about it
Magnetically Optimised Connection

This charger perfectly connects to your Limitless 3.0 case every time because of its state-of-the-art magnetic technology, AutoAlign+™, guaranteeing you'll never miss a charge.

High-Speed, Strong Charging

Our wireless charger pad can charge high-powered devices at speed. It's built with a strong coil so you can power up and get on with your day with no delays.

Mount and Charge

Watch your phone while you work with this wireless charger pad and stand. It's constructed for high-speed charging at the optimal viewing angle so you never miss a notification again.

Considered Choice of Aesthetic

We know style is as important as substance. That's why our charger is sleek, slim and comes with either an aramid fibre top or real, sophisticated walnut. You can match your unique aesthetic with stylish tech accessories.

Clutter-Free Working

Keep your desk clear from clutter with clever design features like a storage tray and cable cut-out. Focus on the task at hand, not a tangled cable.

Secure Attachment

The PU gel sticky base keeps your stand firmly in place whilst allowing you the flexibility to change its location whenever you want. You can choose the charge that suits you.
From the Mous community
#mouscase