AirTag Keychain Case
An AirTag keychain case crafted from real black leather with two distinct attachment options.
Learn More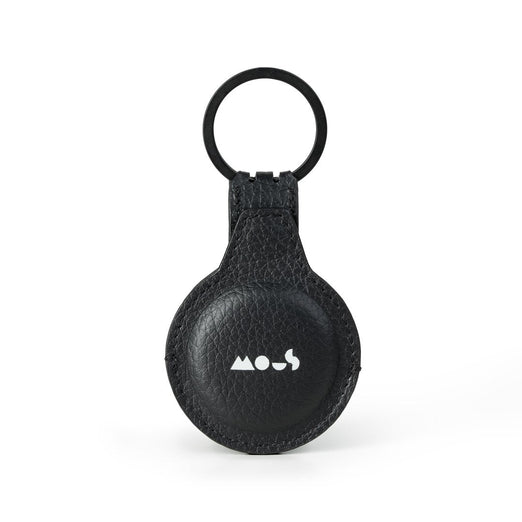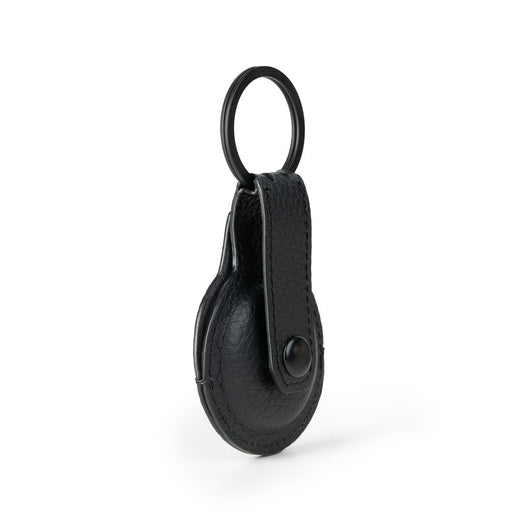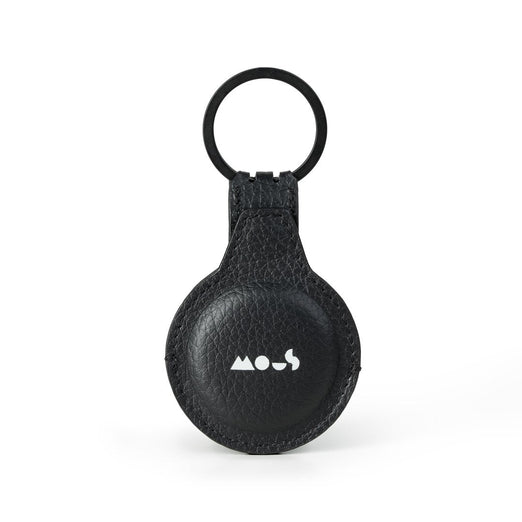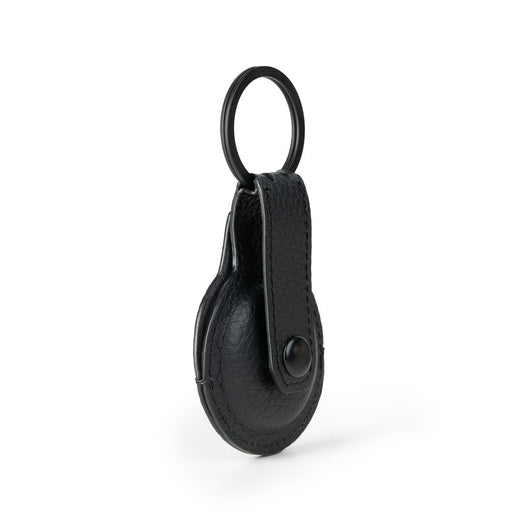 Slip your Apple AirTag inside our leather case and attach it to whatever you might want to track
Dual attachment options to ensure you can fasten your AirTags to whichever items you use the most
With a keyring for more permanent connection and a snap fastening loop so you can attach to multiple items
Crafted to look timeless and refined without standing out
Compatibility

Designed for use with the Apple AirTag.

Compatible with all major keyrings and keychains.

Compatible with the Mous wrist strap.

Certifications

All our products are ROHS and REACH certified.

ROHS certified - restricts the use of specific hazardous materials found in electrical and electronic products.

REACH certified - addresses the production and use of chemical substances, and their potential impacts on both human health and the environment.

Measurements and Weights

Height: 75mm
Width: 50mm
Depth: 13mm
Thickness: 3mm
Weight: 25g

Materials

Designed with a real leather exterior and microfibre interior.

Warranty

Two year warranty

See our warranty page for more details
Can I use this case with other tracking devices?

Unfortunately not. We've designed this case specifically for Apple AirTags.

Will my AirTag be secure in this case?

Absolutely. We've designed this case with strong neodymium magnets to ensure that your AirTag won't slip out. Thanks to a magnetically optimised closing, your AirTag will always stay firmly within our case.

How does the snap fastener work?

The snap fastener will keep your AirTag attached to your possessions, but easily moveable throughout the day such as if you need to track your gym bag then work bag, or your dog then your keys. Simply snap it on and off!
Protecting what you're least likely to find and most likely to miss.

Durable and Robust

Useful Design Features

Keychain Connection

Slim and Sleek
Real Leather
High-Quality Materials
Protect the Things You Love the Most
The secure connection of our AirTags case gives you the ability to protect what matters most to you. Snap it on your camera bag, or slip it on your dog's collar to help track them down in an emergency.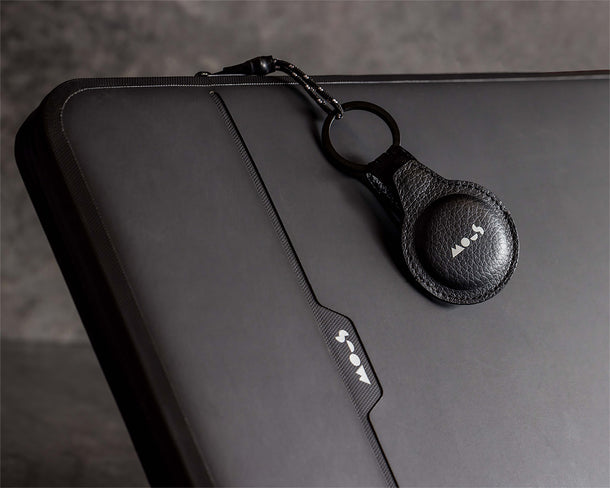 Keyring Functionality
For a more permanent attachment, simply wind the keyring onto your car keys or the zip of your wallet and never need to look for your most important possessions again.
Snap Fastening Loop
The snap fastening is easy to use but won't fall off during day-to-day use, so you can track multiple items throughout your day.
Magnetic Security
A magnetically optimised closing ensures that your AirTag will always be exactly where you left it, even when you can't remember where that is.
"Ground-breaking… really, really good"
"Mous is an innovative company"
"Mous's cases are tougher than the guy from The Revenant who fought a bear"
"[a] favourite brand of ours which provides high quality, rigorously tested phone cases."
No Unnecessary Bulk
Your AirTag should be as versatile as you are, so this AirTag keychain case is ultra-thin and built to add absolutely no superfluous weight to your device.
Unobtrusive and Understated
Your AirTag is an integral security device, so our design is crafted so as not to stand out. The simple black exterior blends in perfectly with your bag or wallet, and conceals the AirTag design.
From the Mous community
#mouscase