iPad Pro Case
An ultra-protective and extremely functional iPad Pro Case with maximum drop and shock defence
Learn More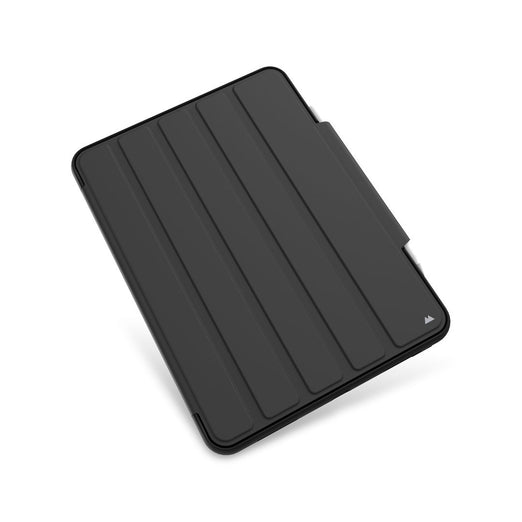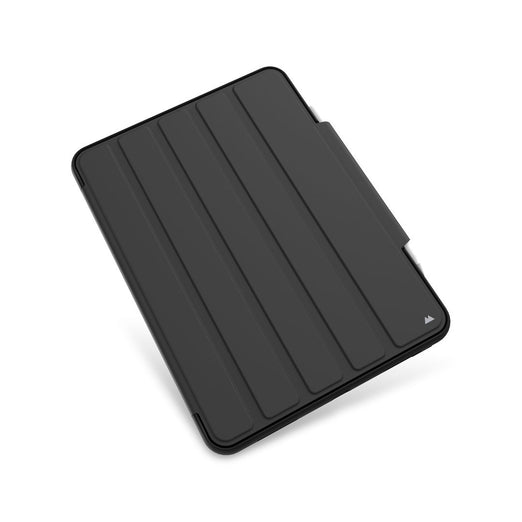 Variant
Innovative AiroFoam™ technology and rigid construction for complete drop and shock protection
Four standing angles to make your iPad Pro as useful and versatile as possible
A sleek, elegant design with a clean and minimalist aesthetic
Is this iPad case lightweight?

Yes. This iPad case is designed to add as little weight as possible, adding only around 500g to the total weight of your device. It's light to hold and can withstand some heavy-duty shocks.

Will this iPad Case fit a non-Apple tablet?

Unfortunately not, our iPad cases are specifically designed for Apple iPads and will not fit any other tablet or device.

Is the iPad case compatible with the Apple Smart Cover or an Apple Smart Keyboard?

Unfortunately not. In order to make our case as protective as possible, we needed to make it very stiff and rigid - if we had allowed cutouts for the Apple Smart Cover or Apple Smart Keyboard, it would dramatically reduce how protective our case was.
An exceptionally useful iPad Pro Case, designed for maximum protection against drops and falls

AiroFoam™

Impact absorbtion
Four standing angles

Secure folio
Holds Apple pencil

Sleek aesthetic
Constructed for Protection
Our iPad Pro Case is built with an extremely rigid backplate to prevent your iPad from twisting upon impact. Torsion (an engineering term for twisting) leads to broken backs and cracked screens, all things that our iPad Case defends against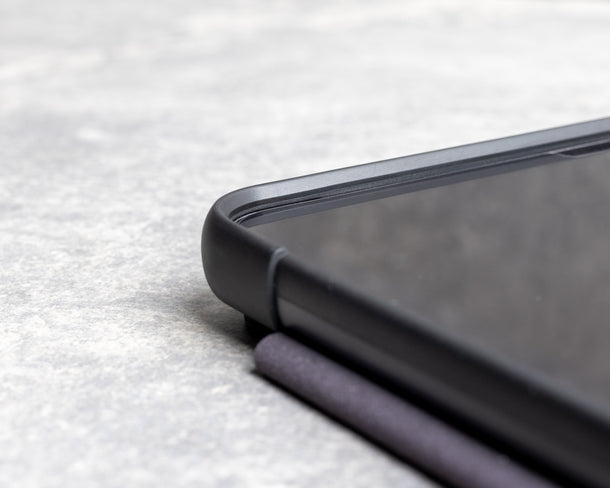 Screen Protection
We have designed this case with a folio cover lined with soft microfibre and raised edges to protect against screen scratches and smashes. Pair the case with a screen protector for ultimate screen defense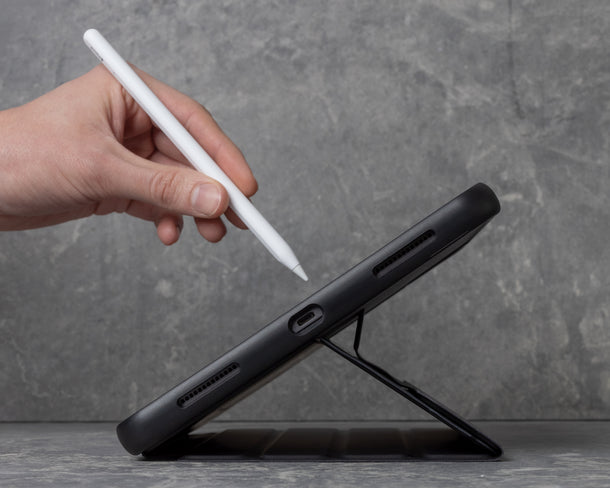 Varying Unique Angles
Our iPad Pro Case boasts four unique standing angles. The highest angle is perfect for watching TV, and the lowest point offers an excellent surface on which to type or use your Apple Pencil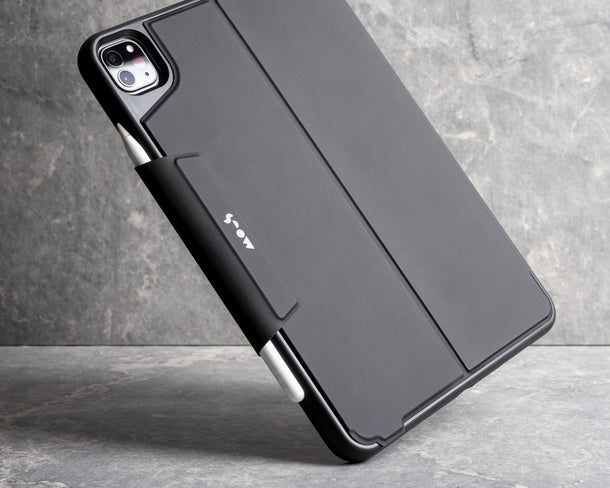 Total Functionality
With clear cut-outs for your iPad's buttons, a sleep-to-wake feature and a dedicated space to store your Apple Pencil, you don't have to sacrifice functionality for the sake of complete protection
"Ground-breaking… really, really good"
"Mous is an innovative company"
"Mous's cases are tougher than the guy from The Revenant who fought a bear"
"[a] favourite brand of ours which provides high quality, rigorously tested phone cases."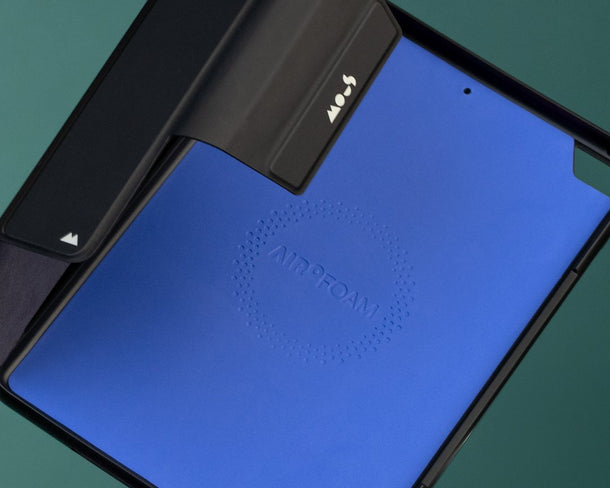 Extreme AiroFoam® protection
AiroFoam® is a non-Newtonian, impact-absorbing technology designed to protect larger tech devices from drops and shocks. It's made up of intelligent molecules that rush together upon impact, forming hydrogen bonds that temporarily break and consume significant amounts of energy that would otherwise impact your device.
Considered Aesthetic
We know that style is as important as substance, which is why our iPad Case boasts a sleek, elegant design. The heat-sealed seam and smooth outer-surface create a clean and minimalist look
From the Mous community
#mouscase