IntraLock® Content Creation Adaptor
IntraLock® Content Creation Adaptor
Empower your creativity with our IntraLock
®
content creation adaptor. Connect to third-party add-ons and transform your phone into a content-creation powerhouse.
Learn More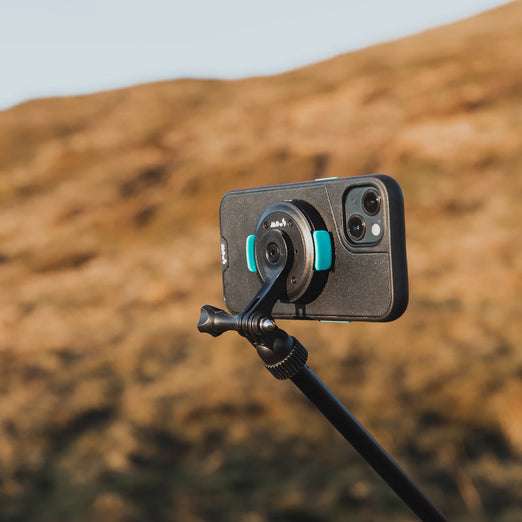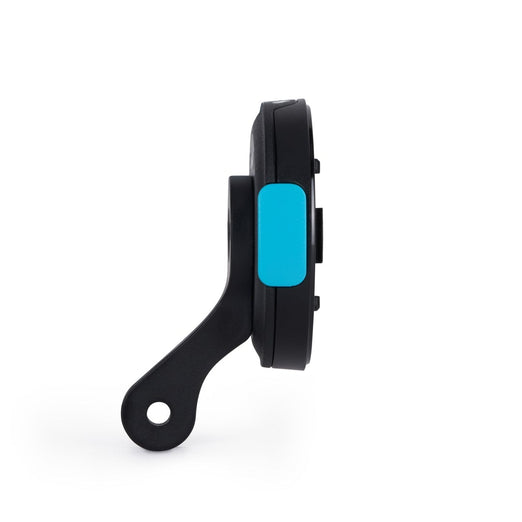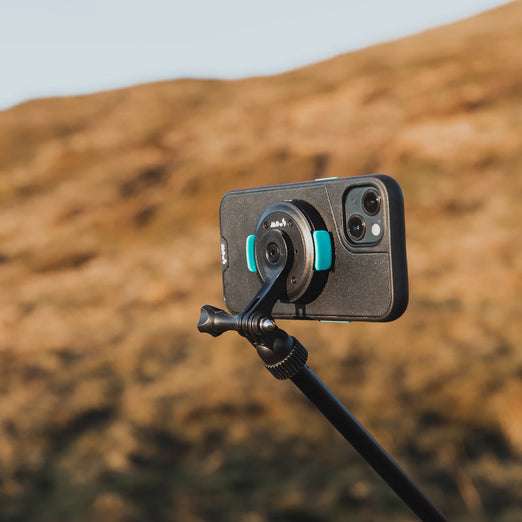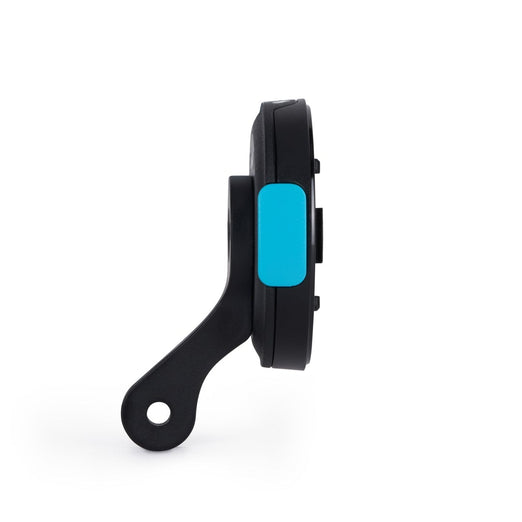 Our content creation adaptor is engineered with IntraLock® technology for ultra-secure mechanical mounting.
Easily connect to any third-party content creation accessories that use three-prong adaptors and an M5 screw, like GoPro and JOBY.
Choose between landscape and portrait attachment to your phone.
No cumbersome setup here. Our adaptor is extremely easy to attach and detach – and extremely secure.
Compatibility

Made for use with the Mous IntraLock® case.
Designed for use with third-party content creation accessories using a 3-prong connector with a 5mm hole for an M5 screw.

Certifications

Weight and measurements

Enclosure diameter: 58.4mm
Button external dimension (width): 65.5mm
Height: 42.4mm
Length to end of prongs: 75.2mm
Weight: 52g

Materials

Designed with a MagSafe® compatible magnet array.
Built with polycarbonate, anodised aluminium alloy, stainless steel, TPU, TPE, EVA foam, brass and coated steel.

Warranty

What's in the box?

x1 – IntraLock® Content Creation Adaptor
Is this content creation adaptor compatible with Limitless 4.0 or Limitless 3.0?

Sadly not. Our IntraLock® Content Creation Adaptor exclusively works with our IntraLock® case, utilising our mechanical mounting technology to secure your phone.

Will this adaptor work with my GoPro® mounts?

Yes! As long as your third-party accessory (tripod, mount, harness, etc) has a three-prong connector and a hole for an M5 screw, it will work with this adaptor.

Does this adaptor include an M5 screw?

No, it doesn't. However, most content creation accessories come with an M5 screw, which you can use with the adaptor.

Is the adaptor waterproof?

This adaptor is ready to go wherever your phone is. While the adaptor itself is waterproof, it doesn't provide extra waterproofing for your phone.
What's great about it
Create Content Your Way

Unlock the full potential of your smartphone's camera and capture every experience with your most-used tech device that's always close to hand - make your phone the only action cam you need with the IntraLock® accessory adaptor.

Universal Cross Compatibility

You can now use all your favourite mounts, tripods and more with your phone, including GoPro and JOBY attachments. As long as the accessory uses a three prong adaptor and M5 screw, you can get shooting with IntraLock®.

Extremely Secure Connection

Do more, worry less - IntraLock® is engineered with a swinging jaw functionality so you can mount to accessories easily and extremely securely. Whether you're photographing cityscapes or filming over cliff edges, this is what maximum security looks like.

Ease of Use

It's seriously simple to attach and detach IntraLock® accessories every time. The magnets gently guide the mechanism into exactly the right position and when you're ready to disconnect just press the buttons and go. Easy.

IntraLock® Technology

IntraLock® uses magnets to gently guide the mechanical mechanism into exactly the right place. This allows the hinged jaw to easily attach the bike mount to Evolution for an extremely secure hold.

Portrait or Landscape

Capture the perfect headshot in portrait or switch to landscape mode for stunning wide angles. IntraLock™ is engineered so you can attach your phone to this adaptor in either orientation.

Flat and Slim Style

The IntraLock® mechanism is so slim and discreet because the teeth on the mount are hinged to slot into a very small space in the Evolution backplate. You don't have to sacrifice style for substance - no cumbersome additions to detract from your content.
From the Mous community
#mouscase